Students in Mrs. Sessions' class have been working hard on our Realistic Fiction Writing unit. Students use a variety of tools, such as anchor charts, checklists and goal sheets to remind them of the basic qualities and expectations in their writing. This allows the teacher to step back and leaves the students to take ownership of their writing and see their growth.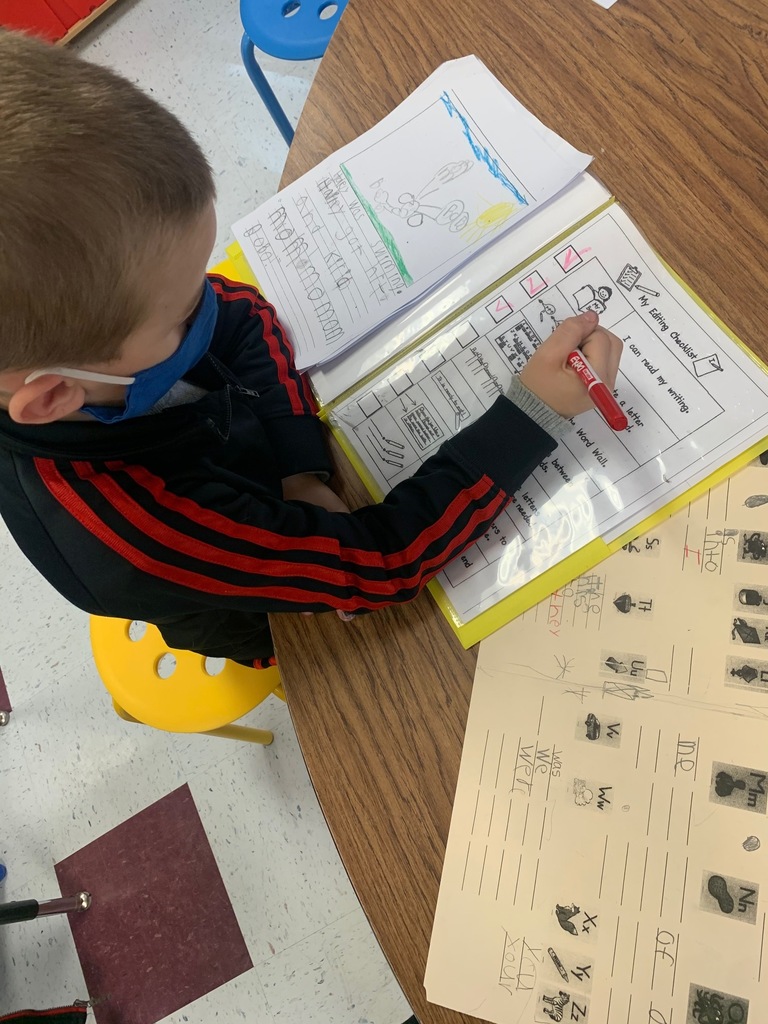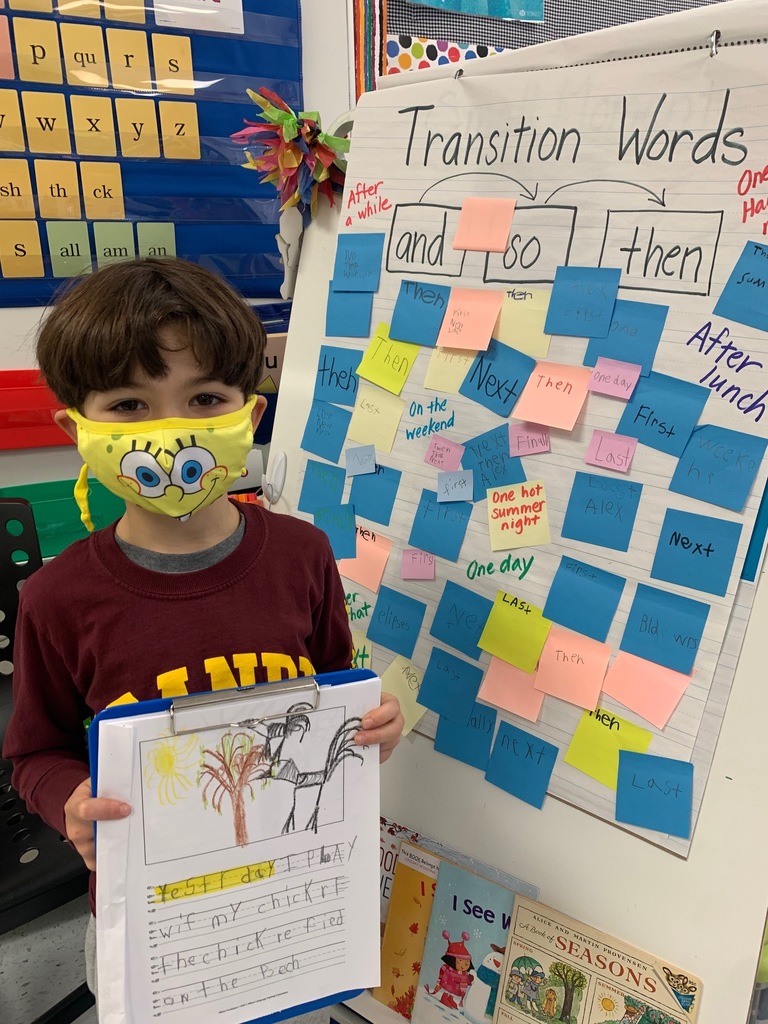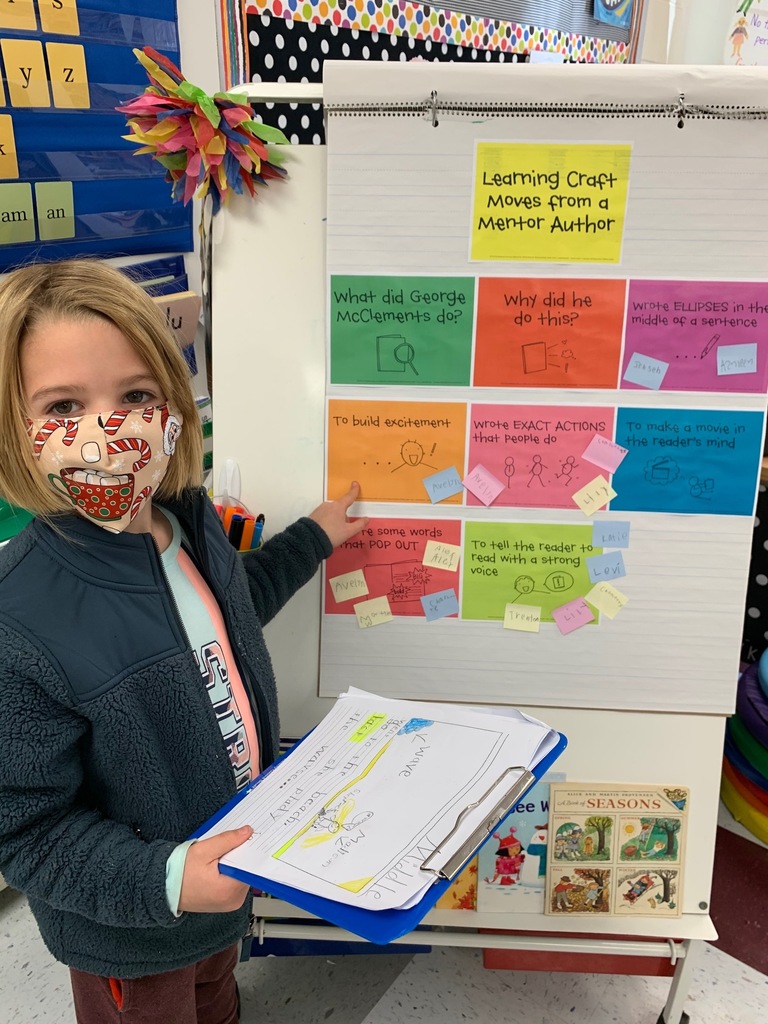 Snowy Song Alert from Mrs. Spellman-Cloutier's kindergarten class! We learned a new song that we sang and acted out to the tune of "I'm a Little Teapot". We listened for the rhymes and then the children found and highlighted some of our "snap words". The song will be a great addition to their Poetry Folder!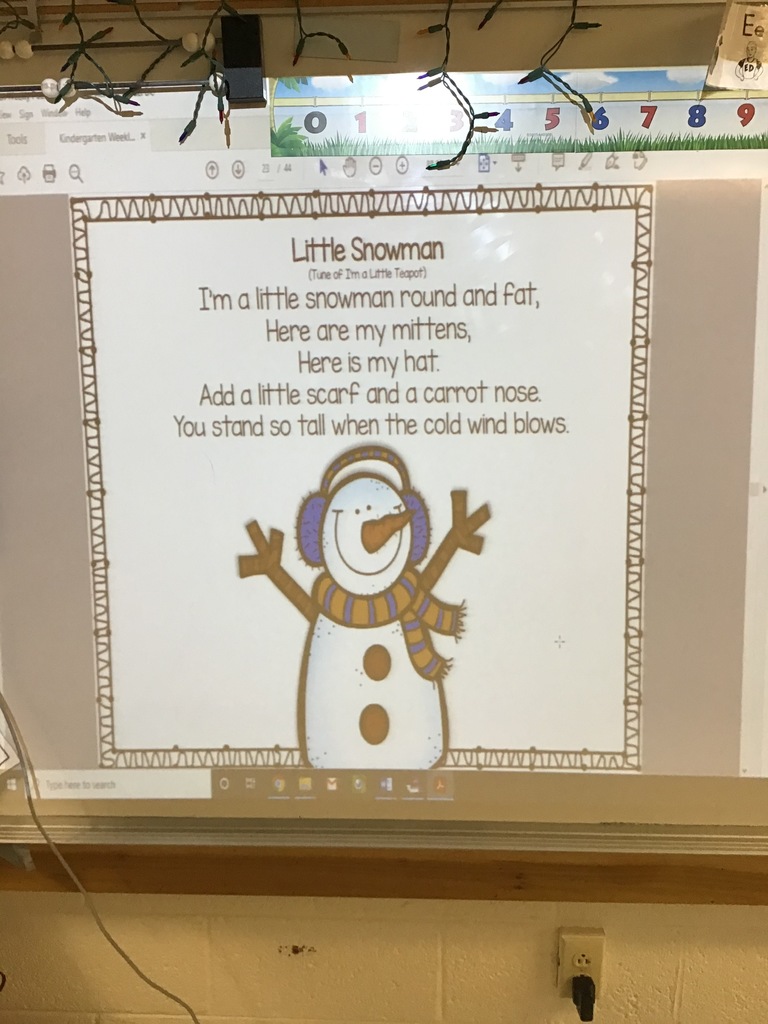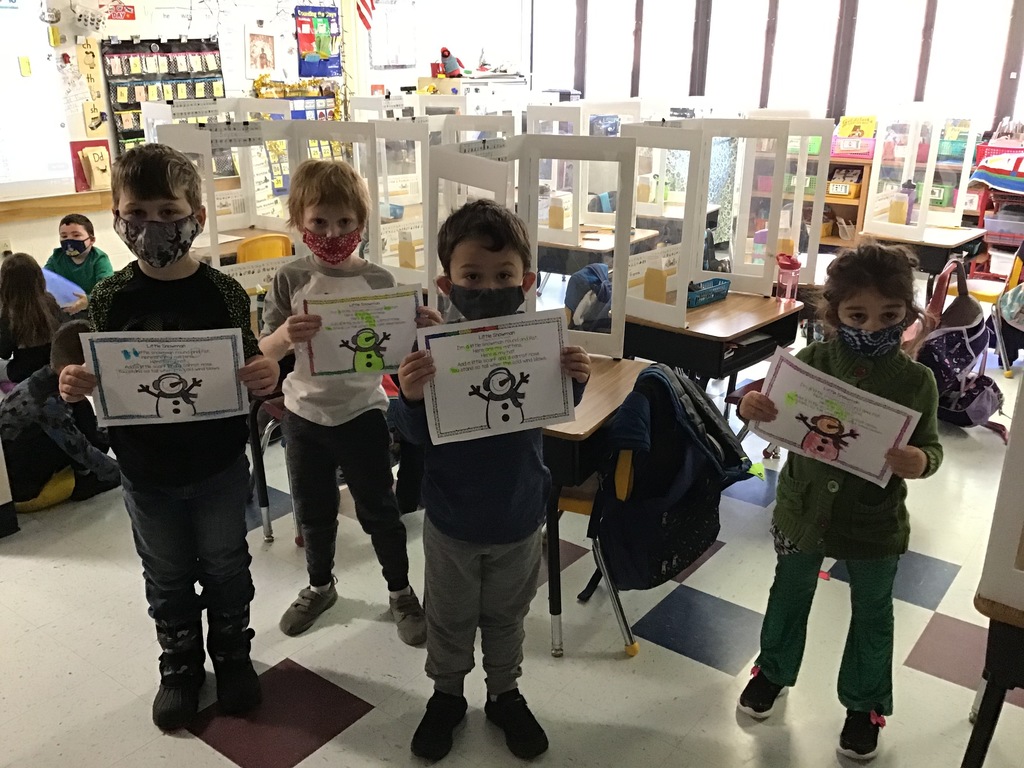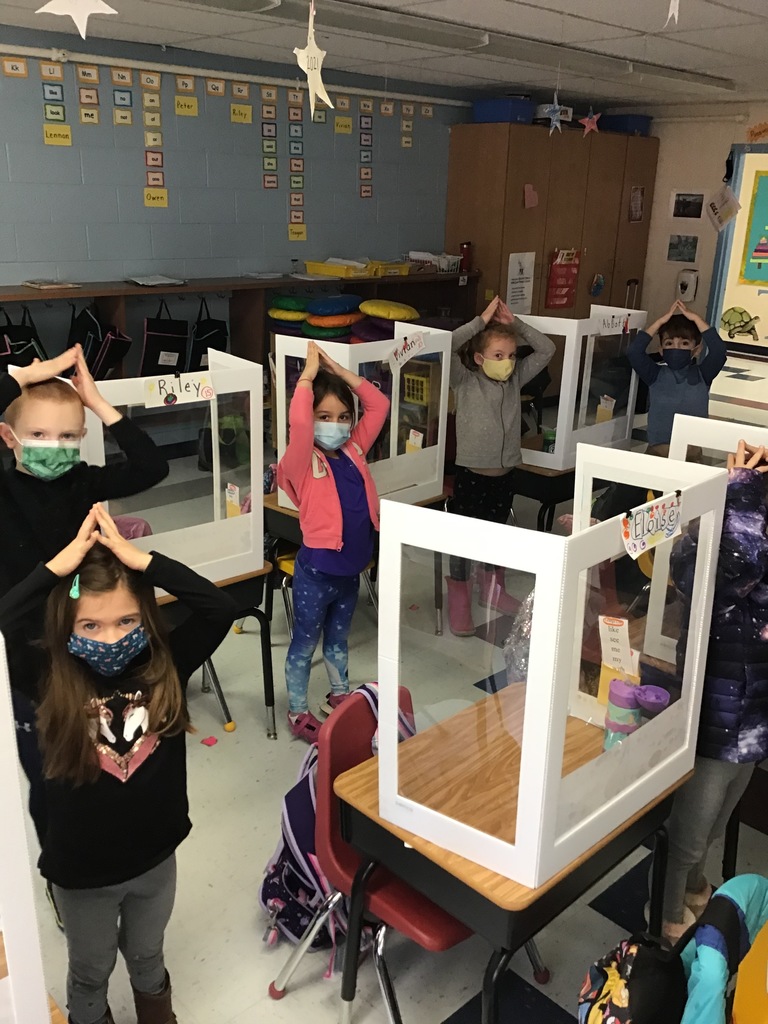 Happy New Year from Miss Williams first grade class! We are celebrating the new year by writing resolutions. We brainstormed and discussed what changes or goals we would like to focus on this year. We wrote about personal resolutions as well as at home or at school resolutions.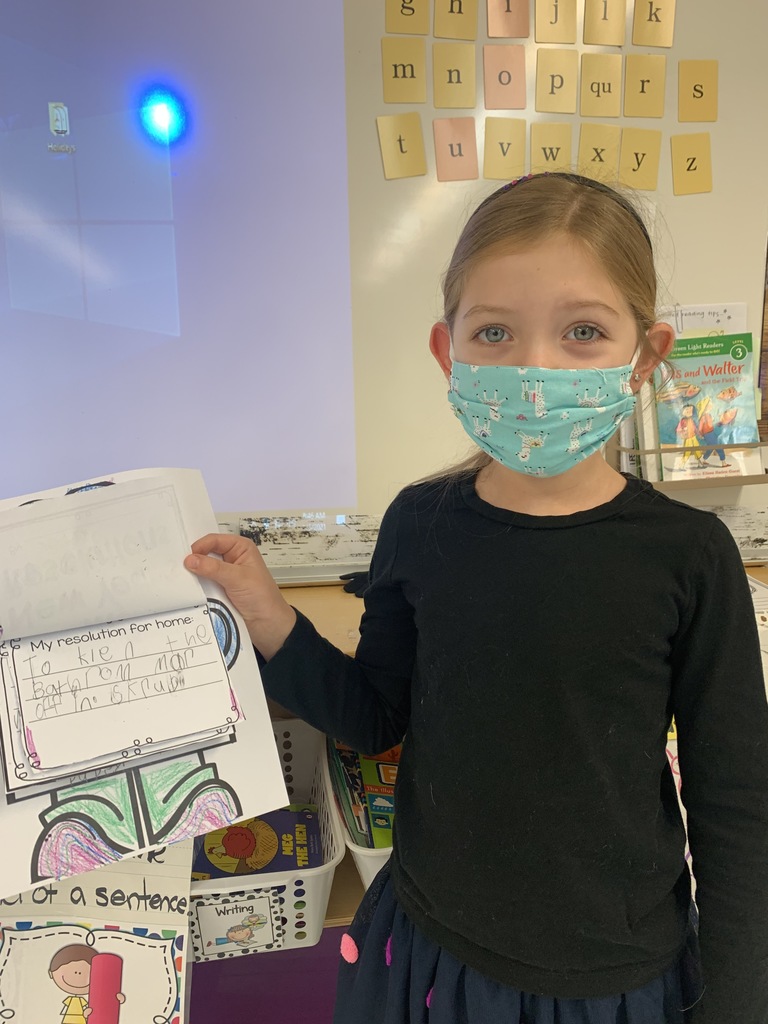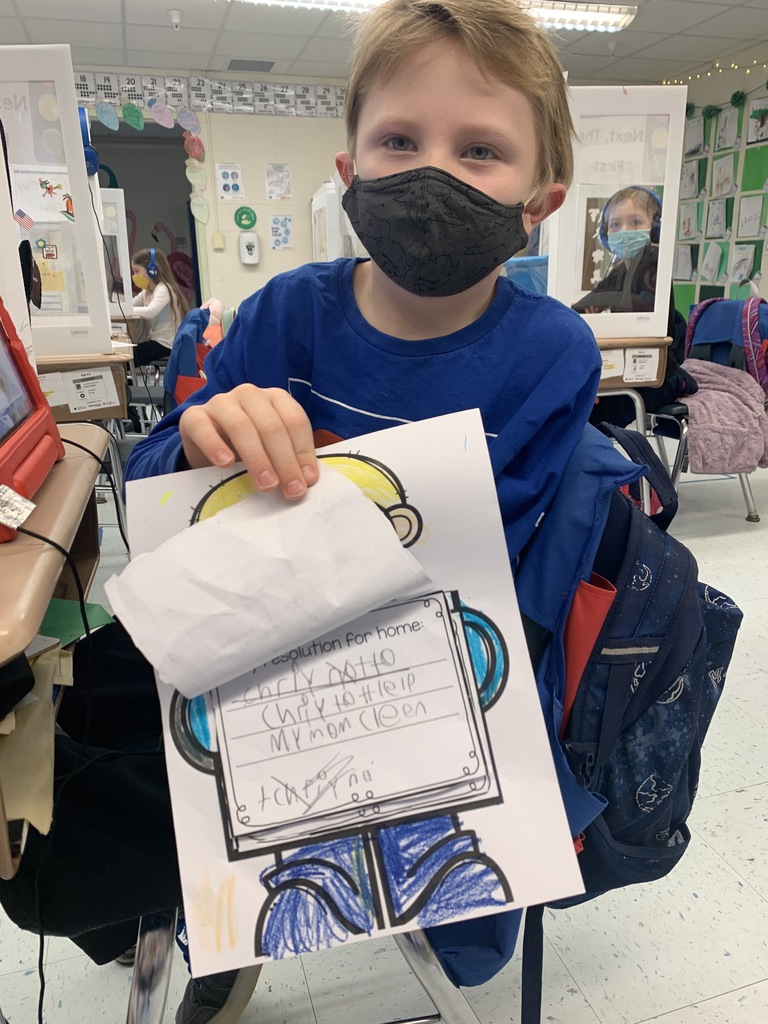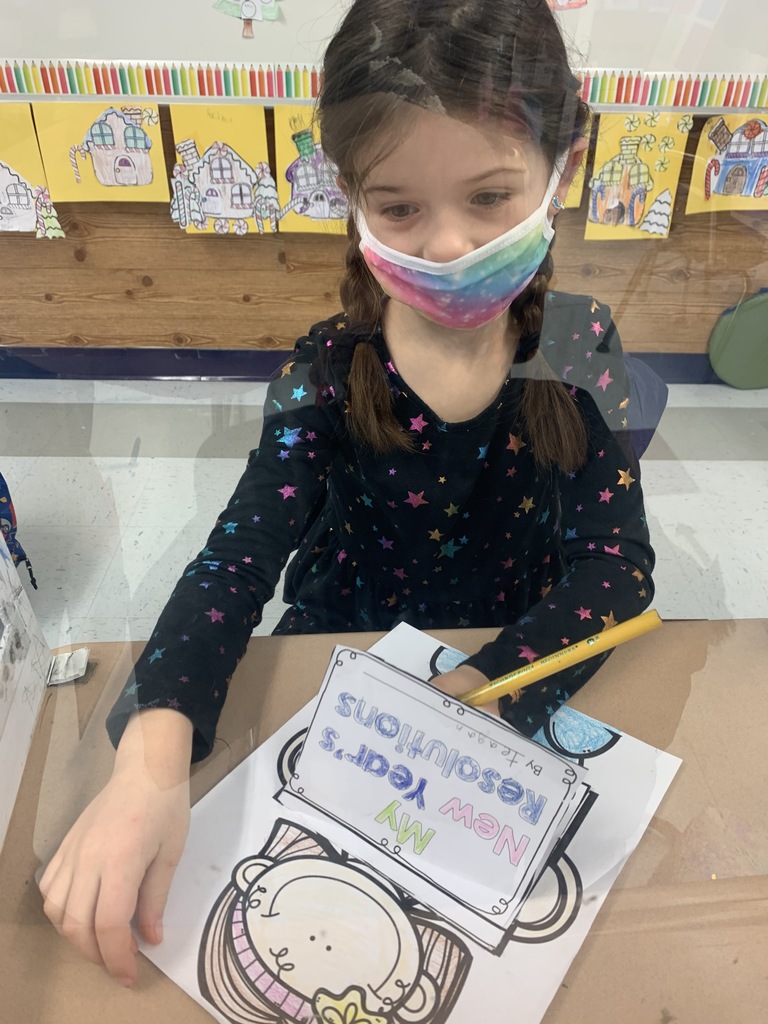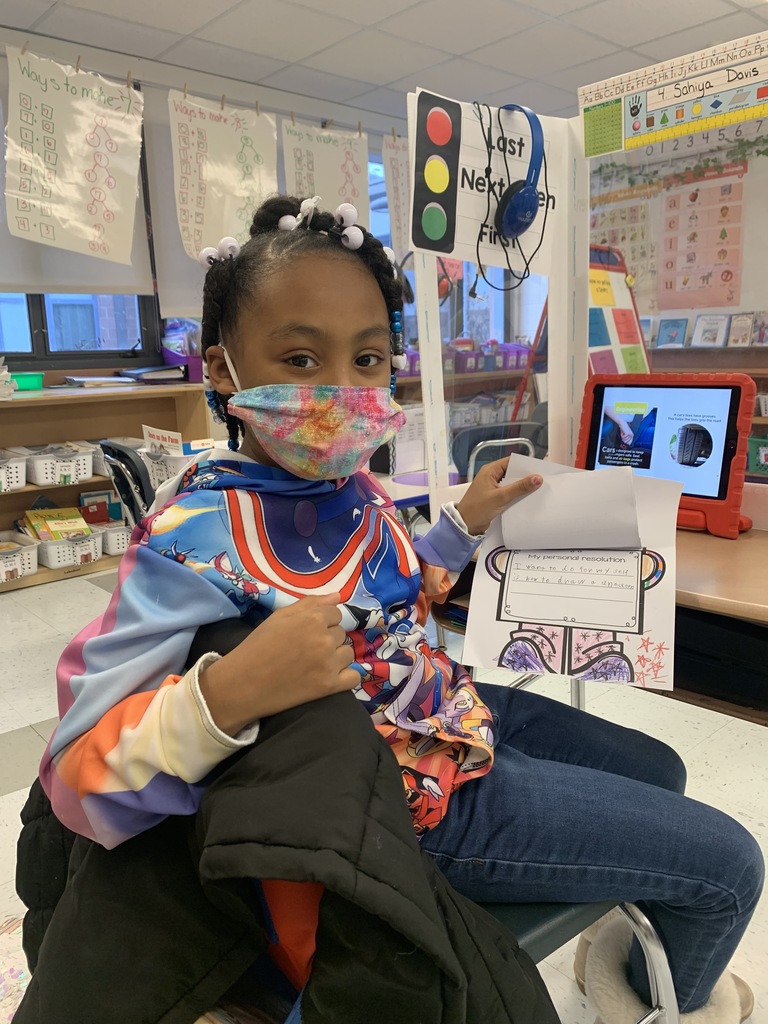 Thank you to Mrs. Lucas for leading us in our virtual Sing-a-long! We even had a special guest dancer, Dr. Grossman!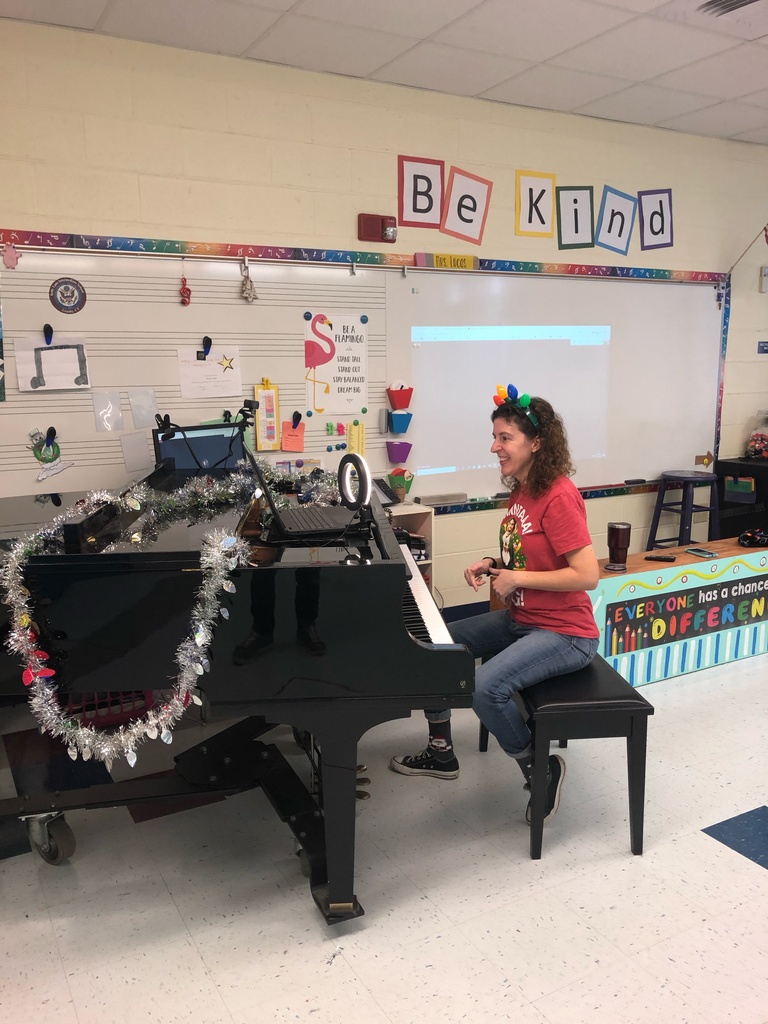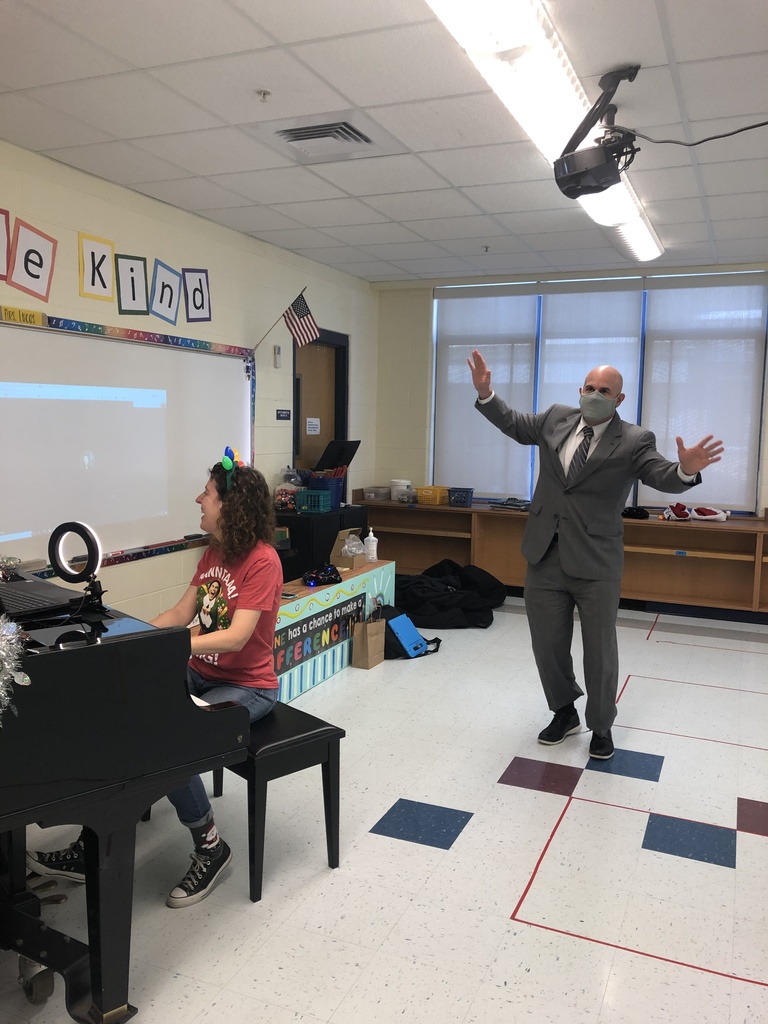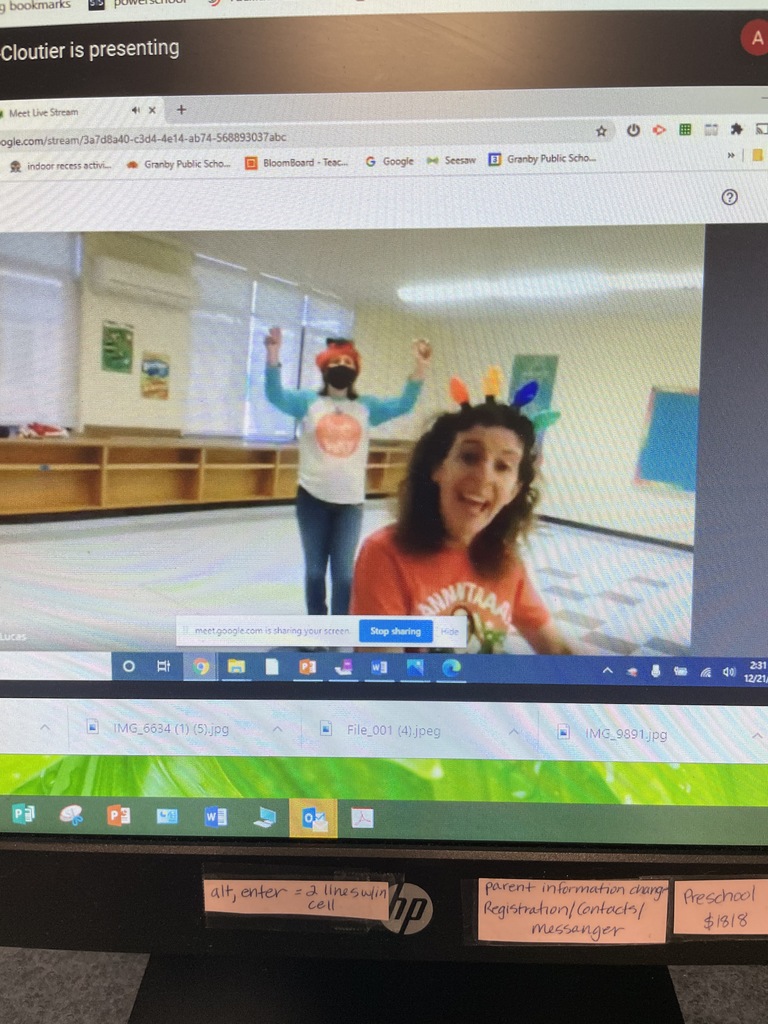 Mrs. Curley's kindergarteners are explaining their thinking and playing roll and record during math!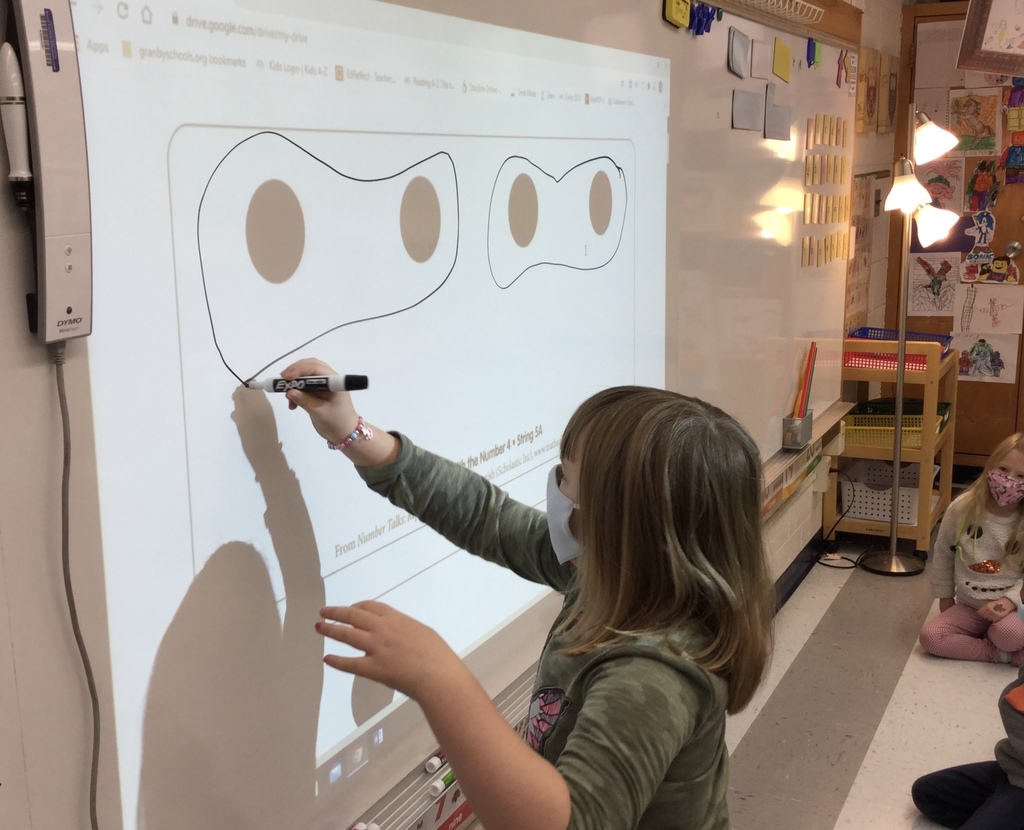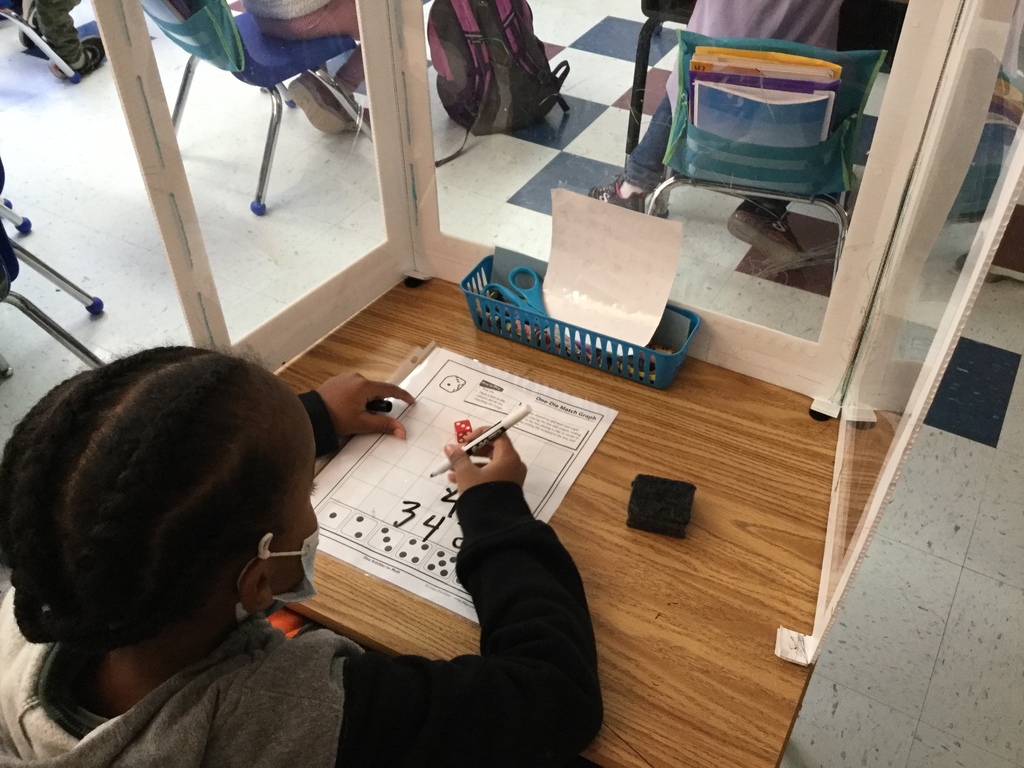 In music the 2nd graders use their iPads to read and write music with modified notation. They also enjoyed playing along to music using their rhythm sticks.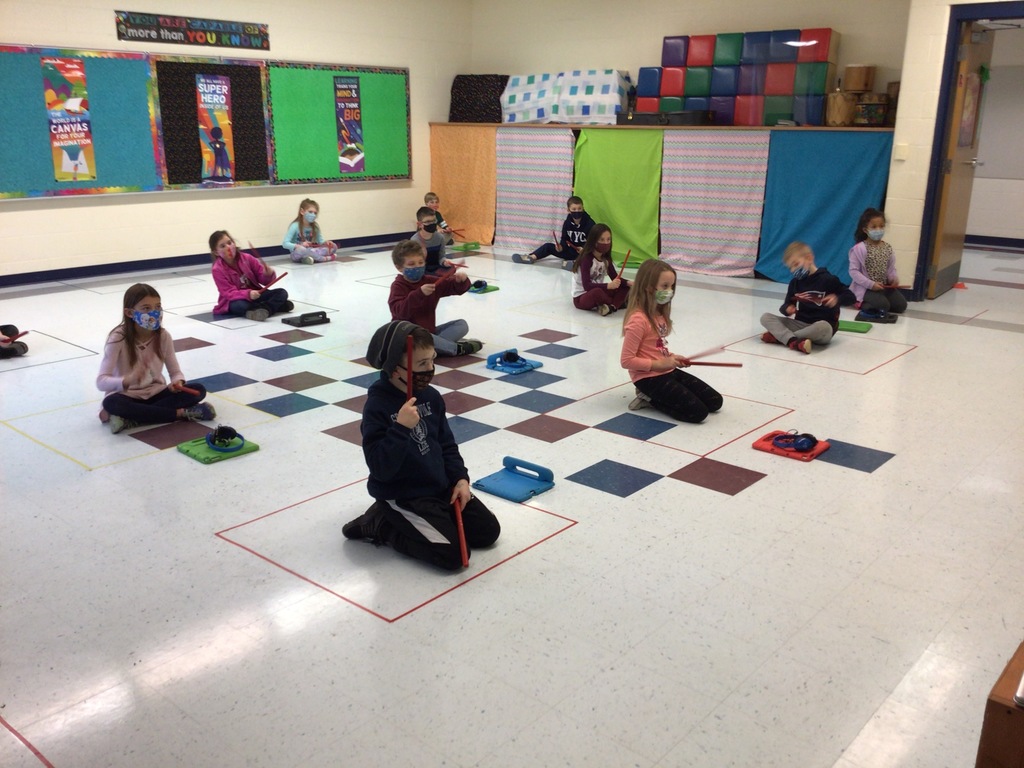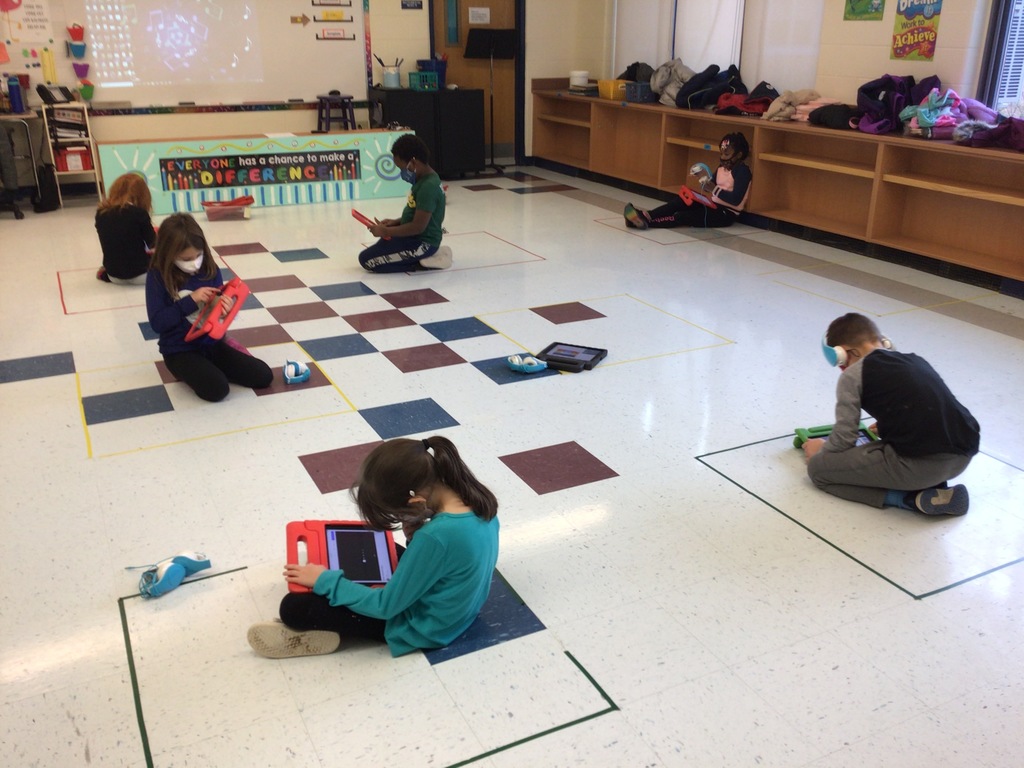 Ms. Narciso's first grade scientists are enjoying their science explorations. Students explore how to make light change direction using flashlights, targets and mirrors and how to make a statue's shadow move without moving the statue!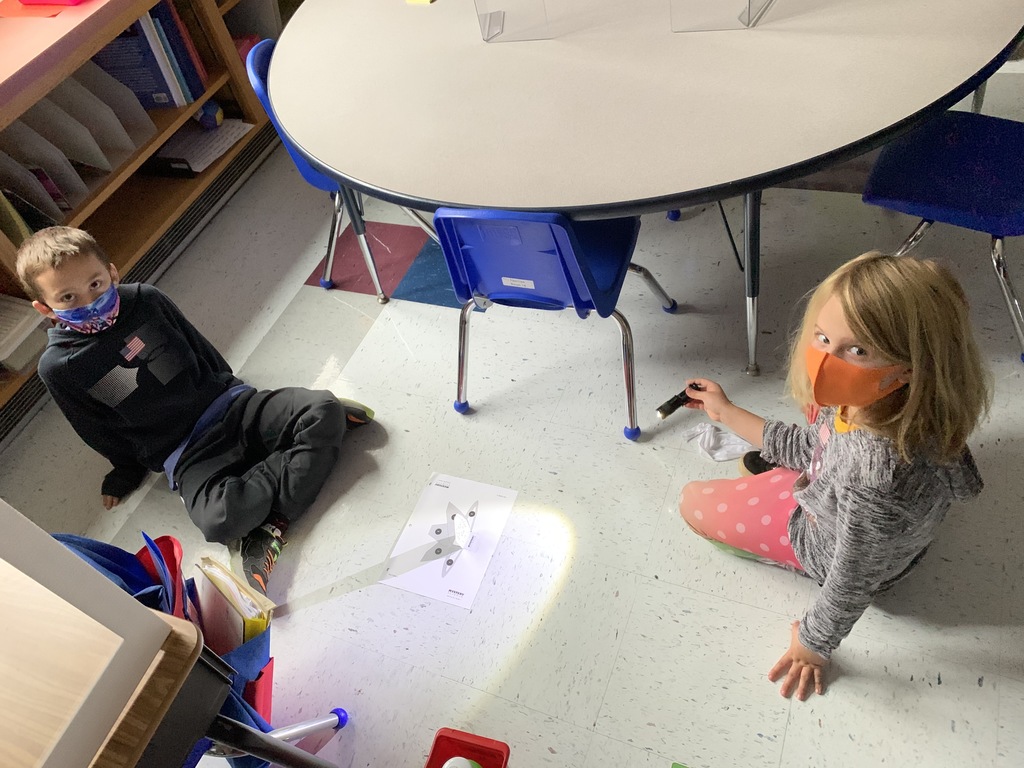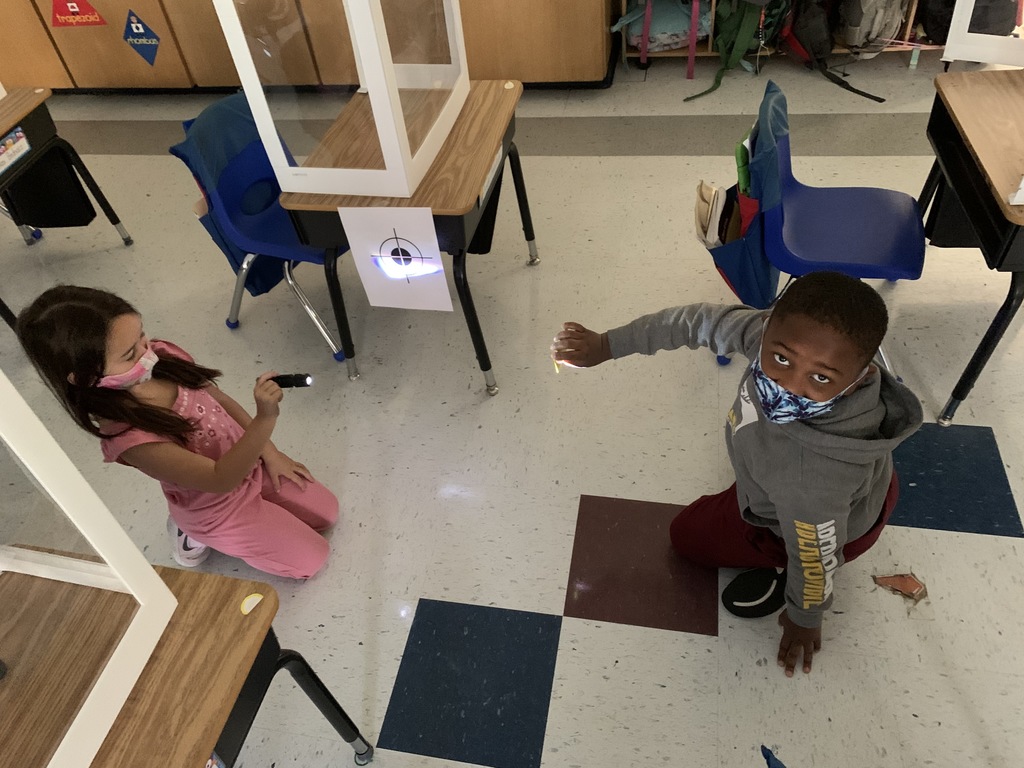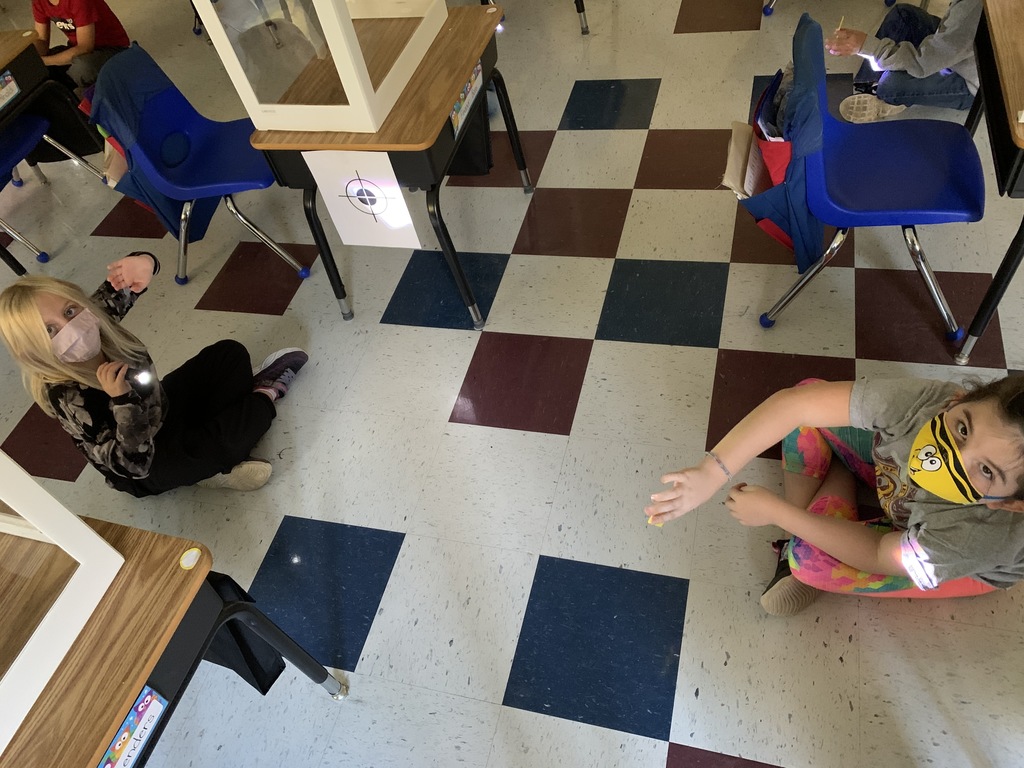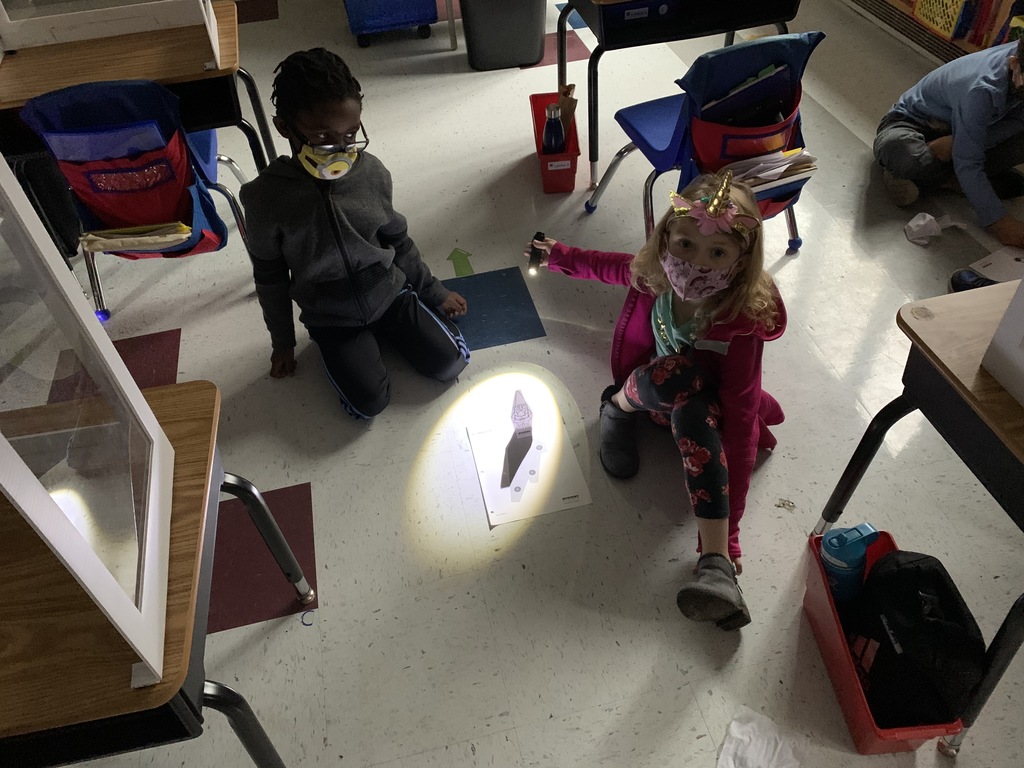 Mrs. Meyers' remote kindergarten class learned about geometry by going outside to make shapes out of sticks they found in nature!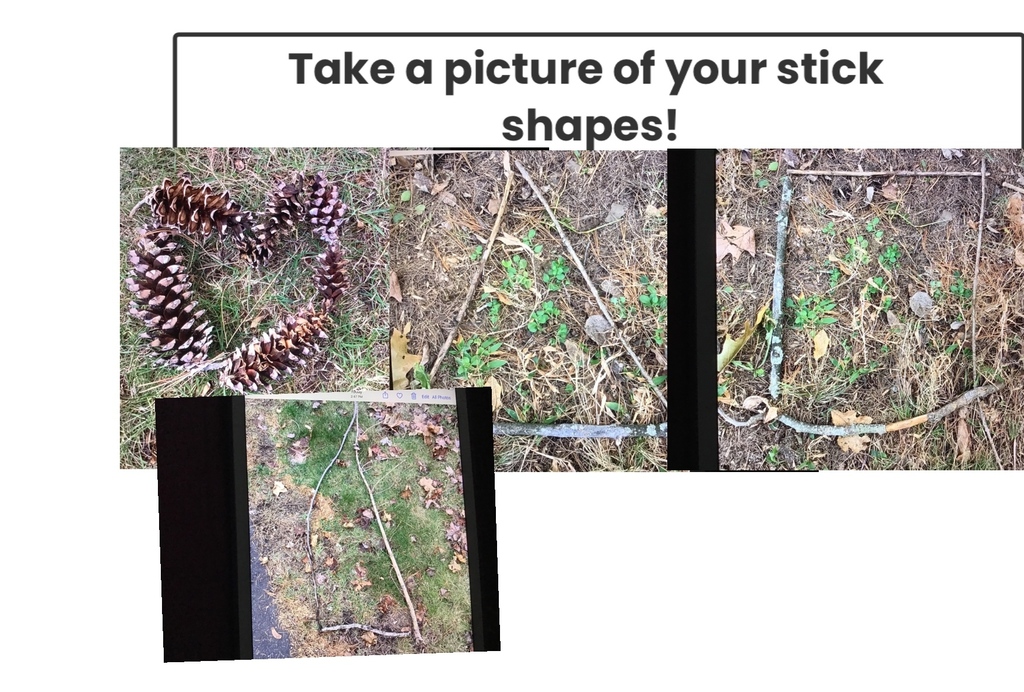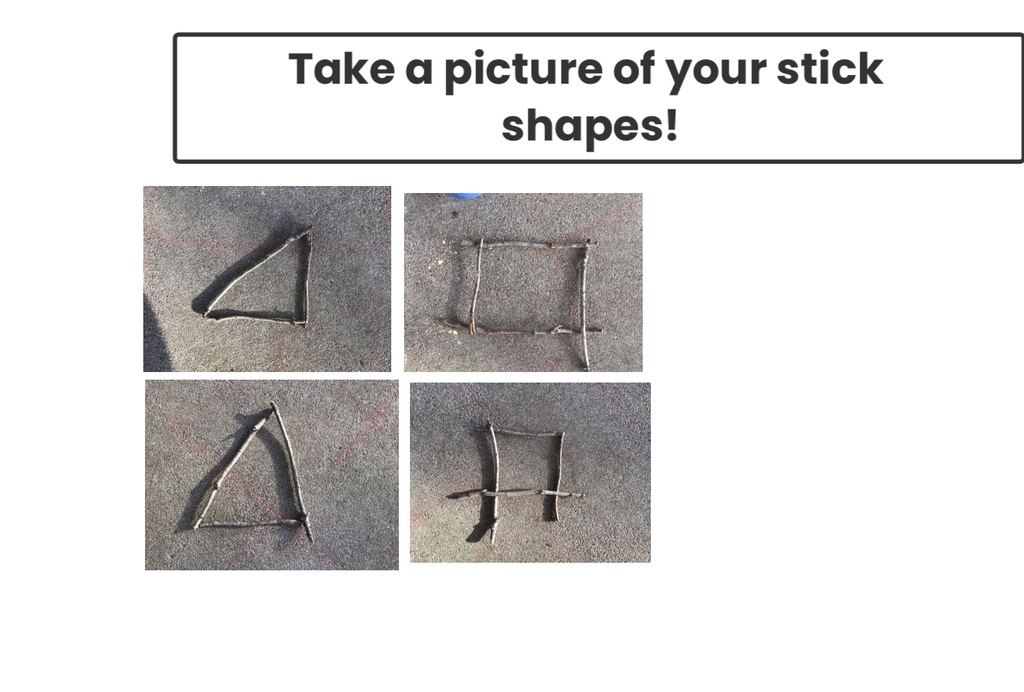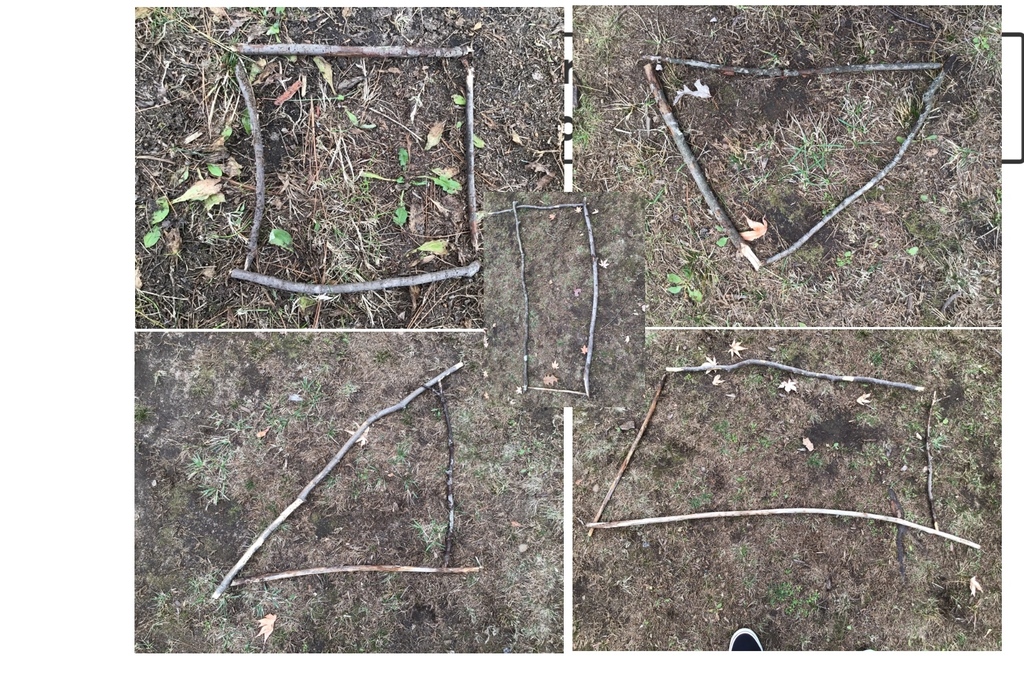 Mrs. Kibby's 2nd graders have been working hard during PE. They are stretching and exercising along with Miss K to various fall themed videos.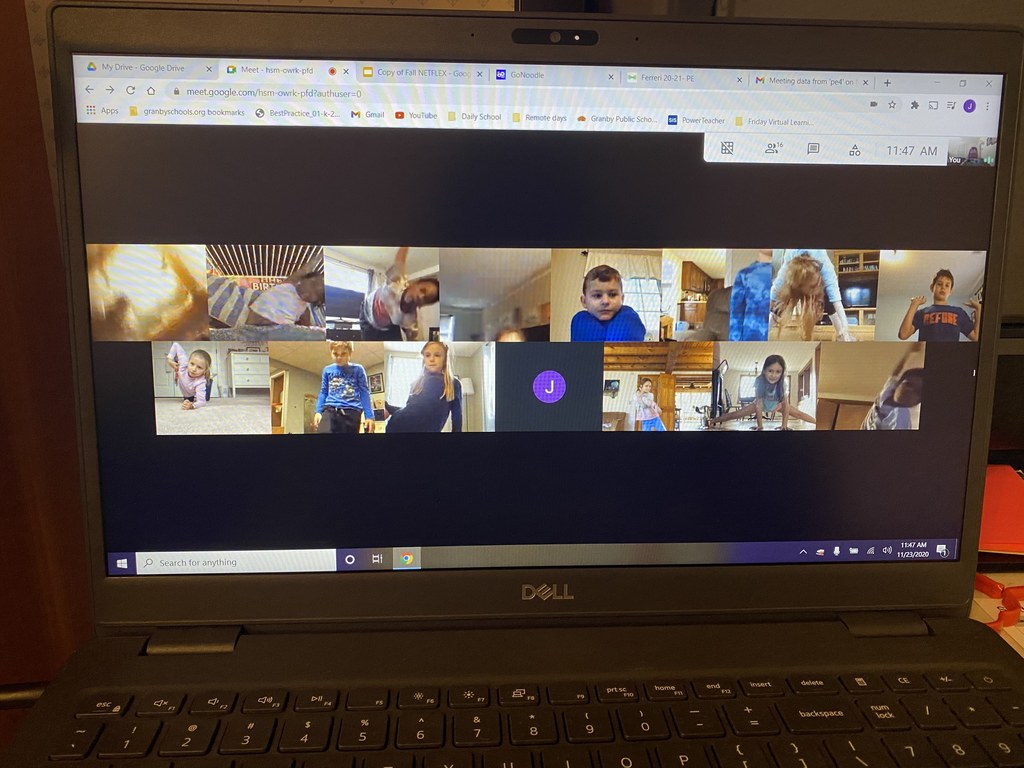 Friends in Mrs. Hagstrom's class are learning math remotely and sharing their thinking!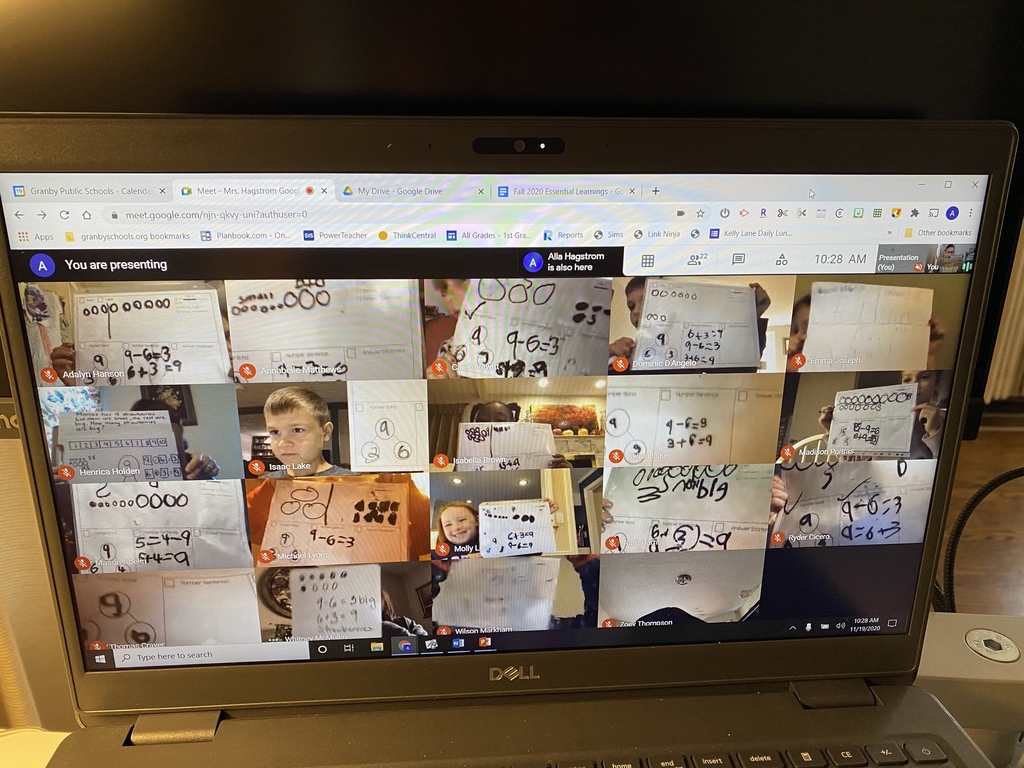 Second grade students in Mrs. Toth's class have wrapped up a fiction reading unit and are starting a nonfiction reading unit. Our first lesson was understanding the differences between fiction and nonfiction texts and then reviewing some of the more common text features found in nonfiction texts. Then the students had the opportunity to explore nonfiction books in Epic!, looking for these text features.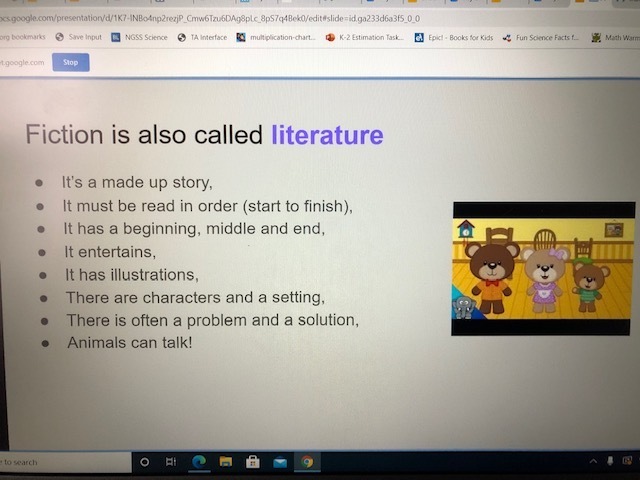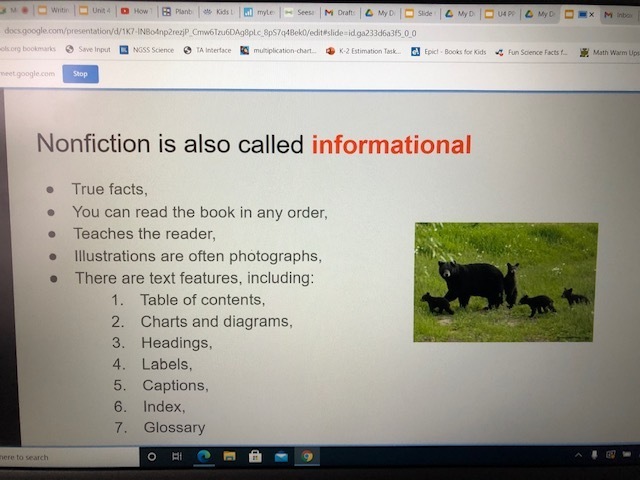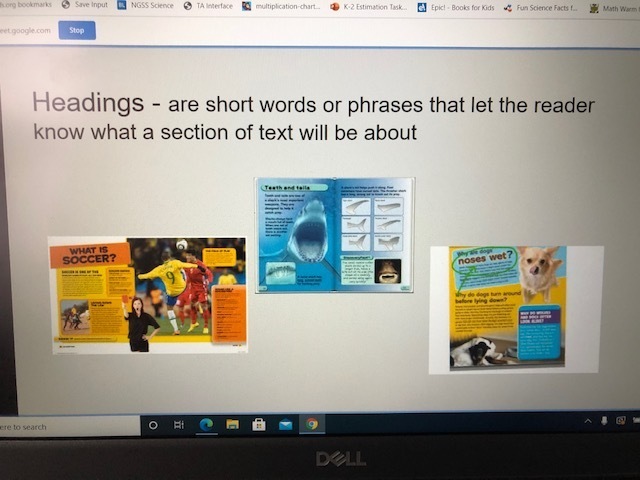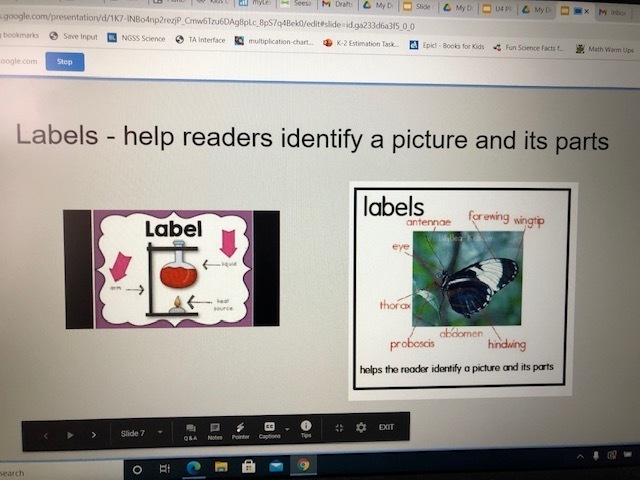 Last week students in Mrs Kibby's Kindergarten class were using characters and the setting to retell an old favorite; The Three Billy Goats Gruff.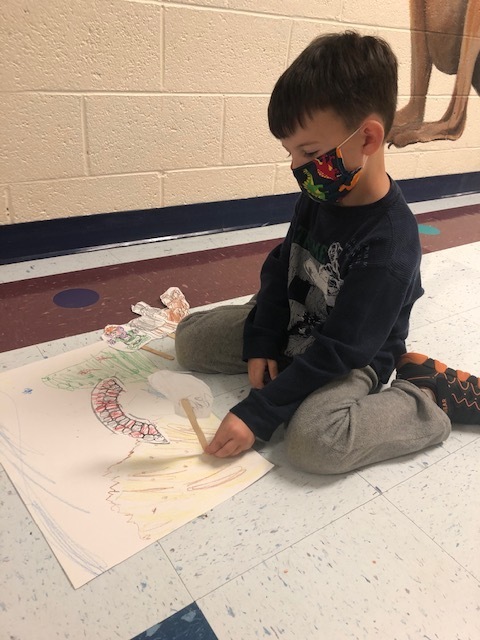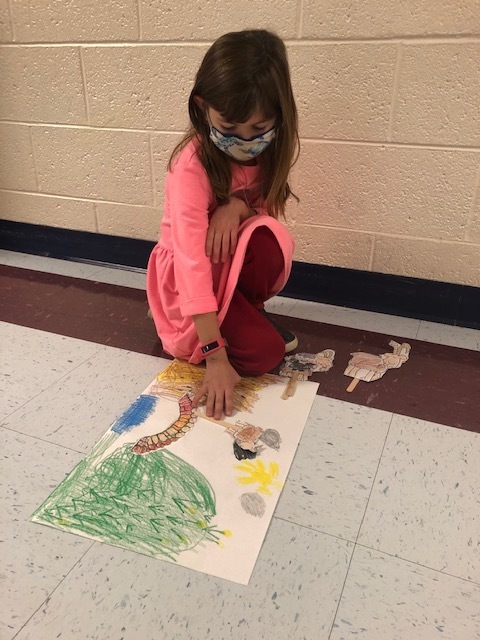 Last week in Mrs. Miller's Art Classes the students used the element of shape to create their collages!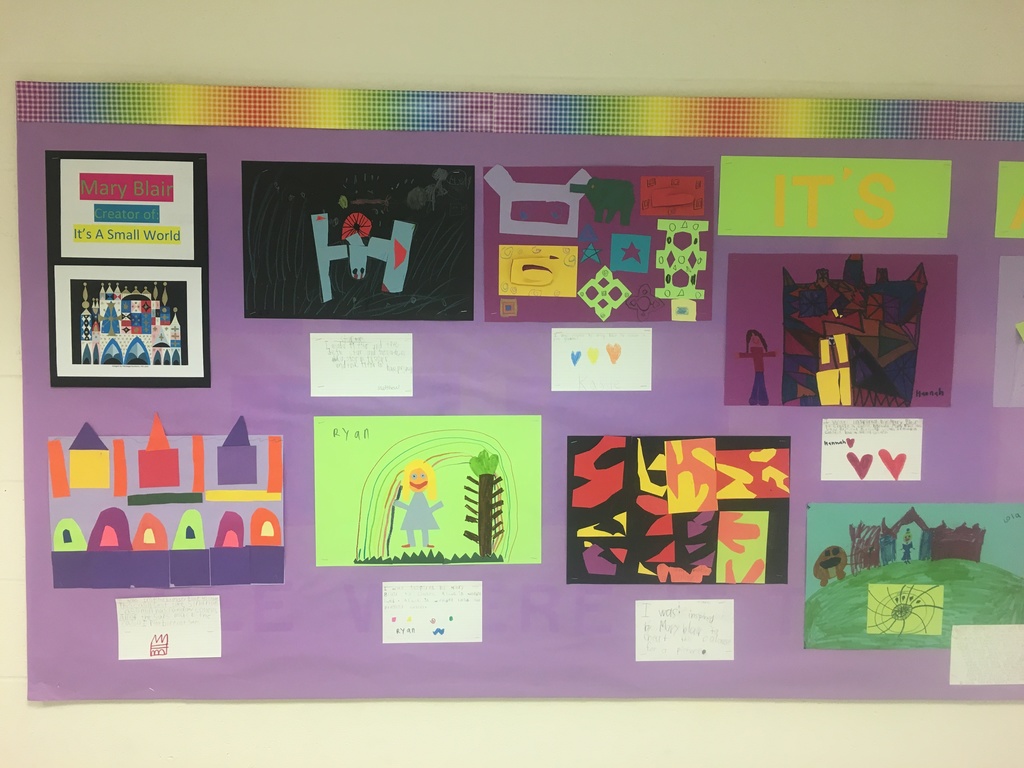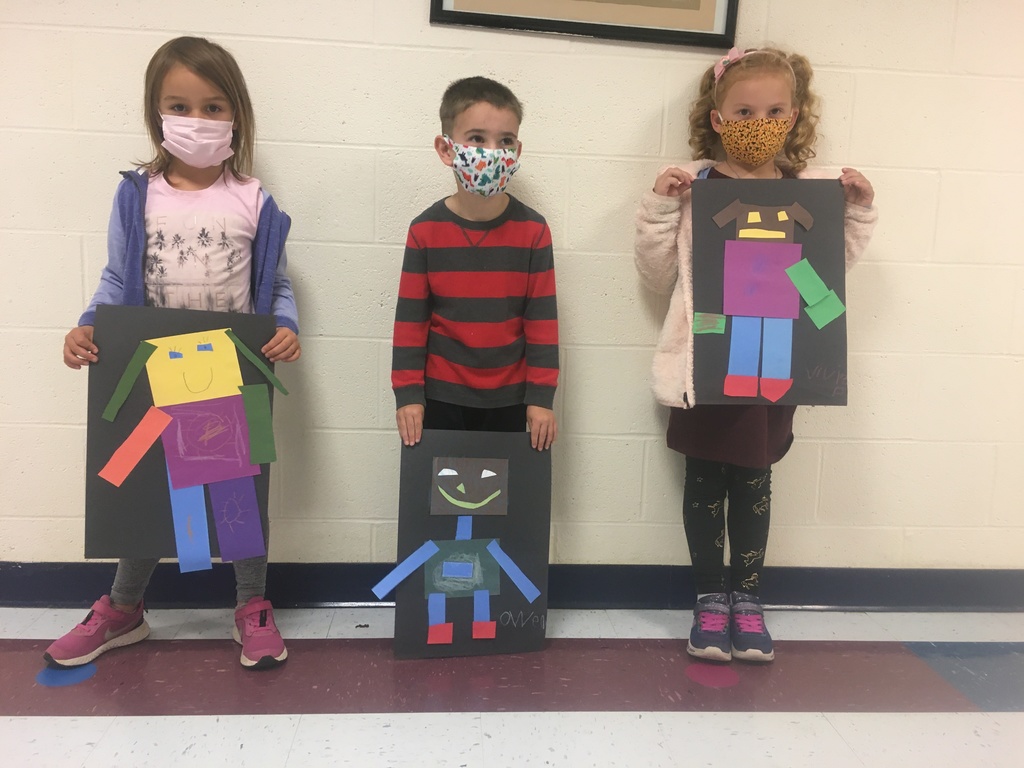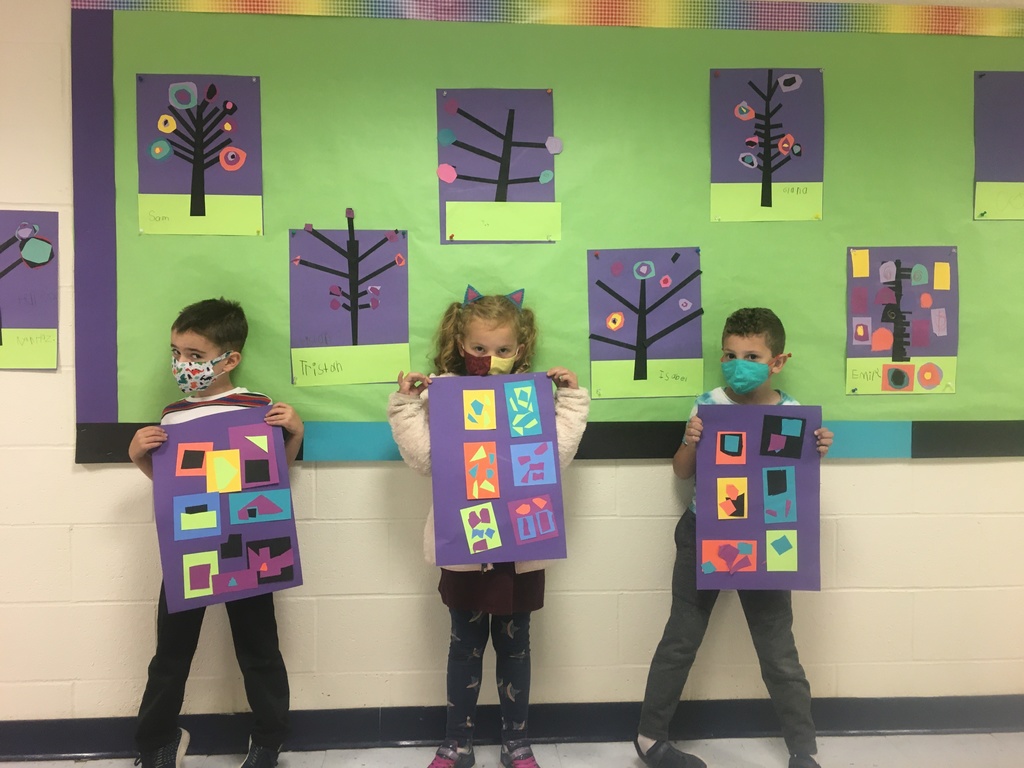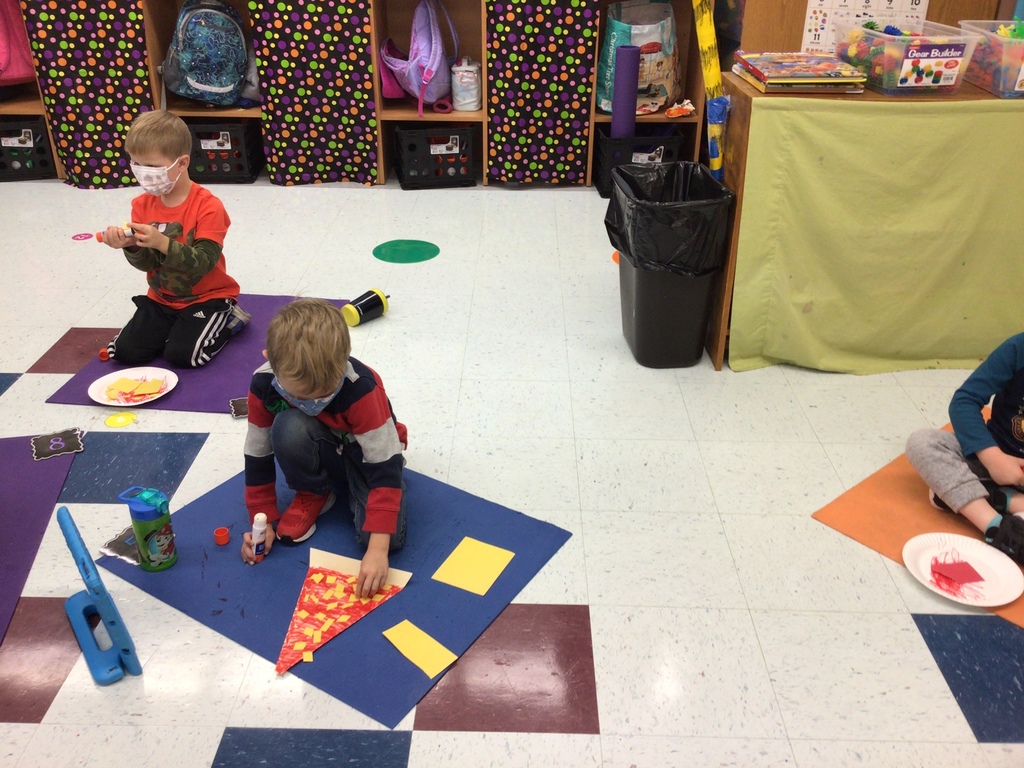 It was a great day to celebrate our Veterans and Service Women and Men, present and future. A few things we did to honor them was say an all school Pledge of Allegiance, place over 300 American flags in the front of the school, have a virtual visit with Veterans and much more. Thank you for all you do to serve our country and keep us safe!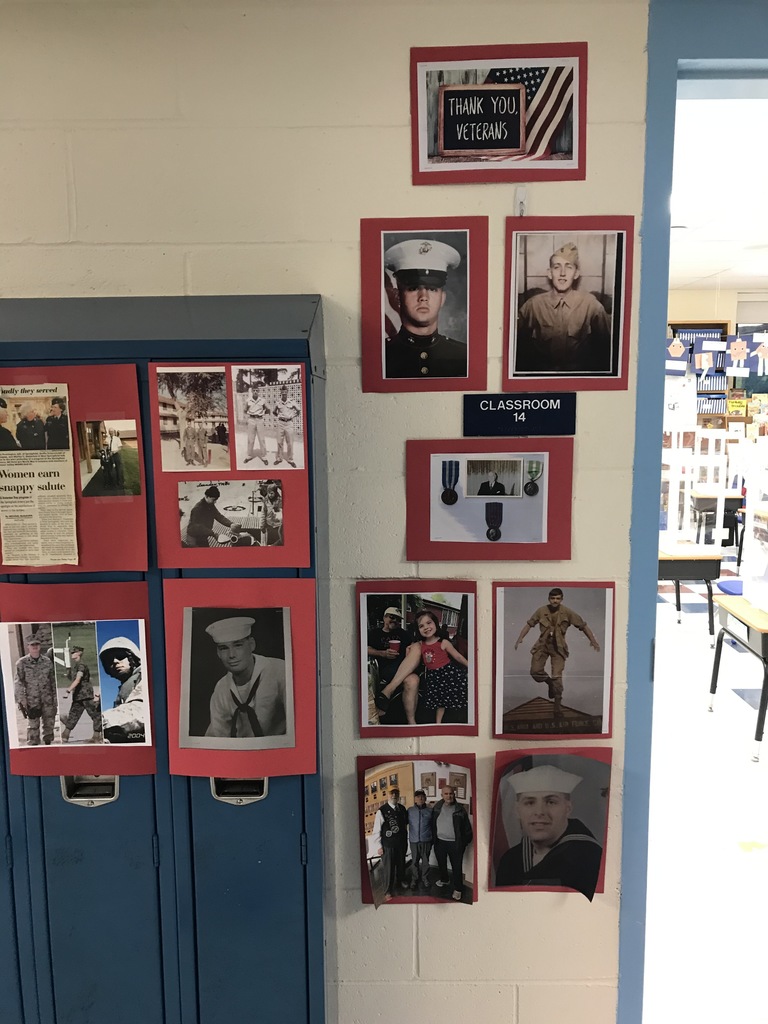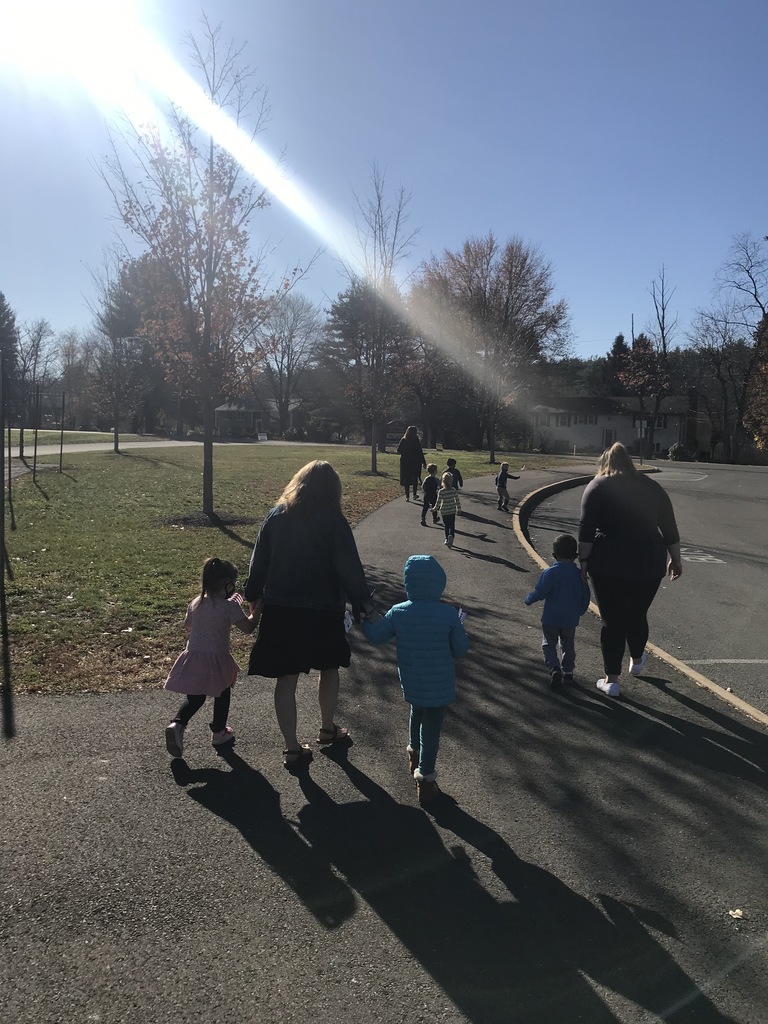 In Mrs. Scully's class we are learning about Community Helpers and what it means to be a part of a community. We are exploring this topic through center time activities and stories!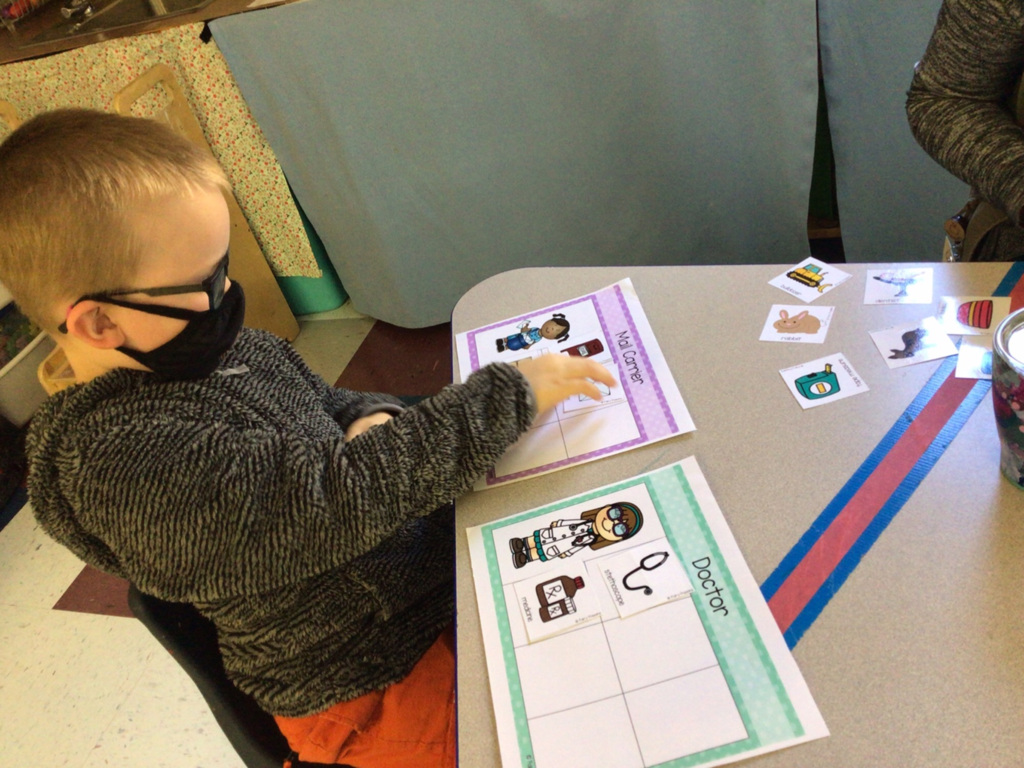 Mrs. Diemer's class learned about the Day of the Dead with Senora Iapachino during Spanish.

Everyone had fun showing each other their costumes and books!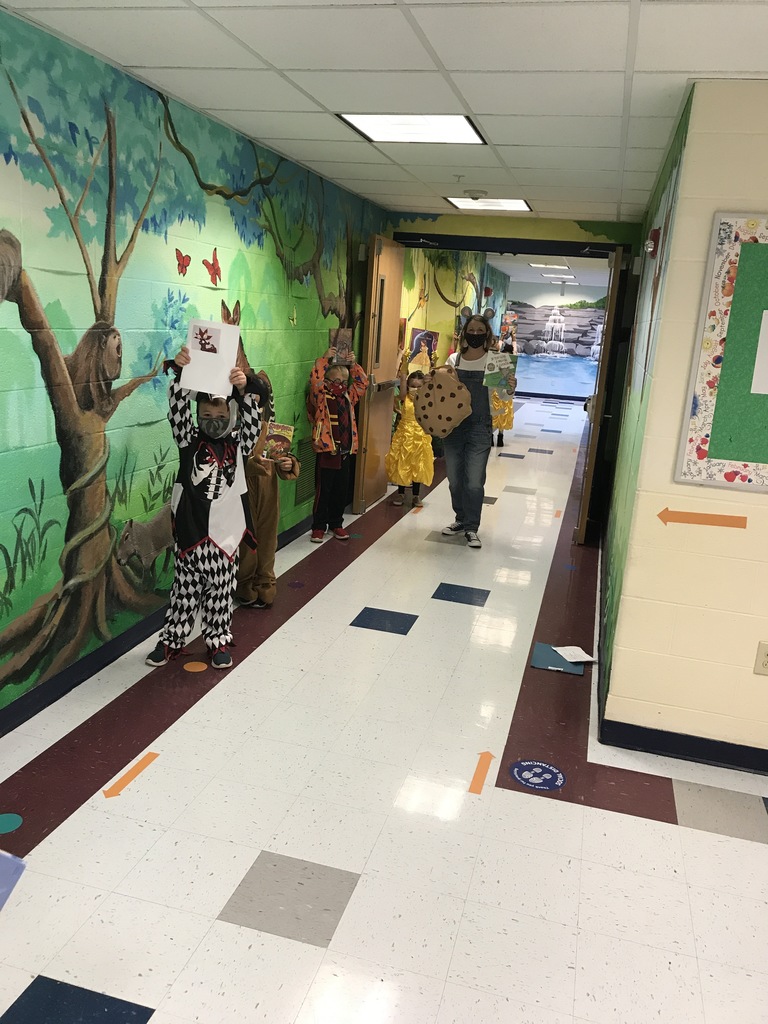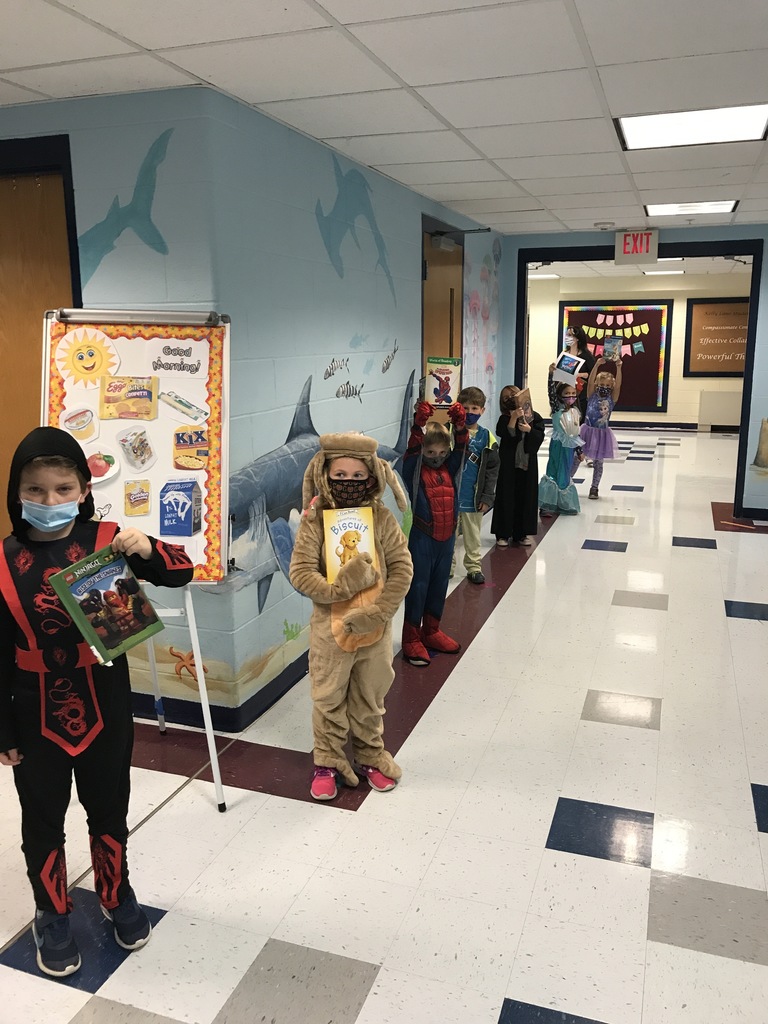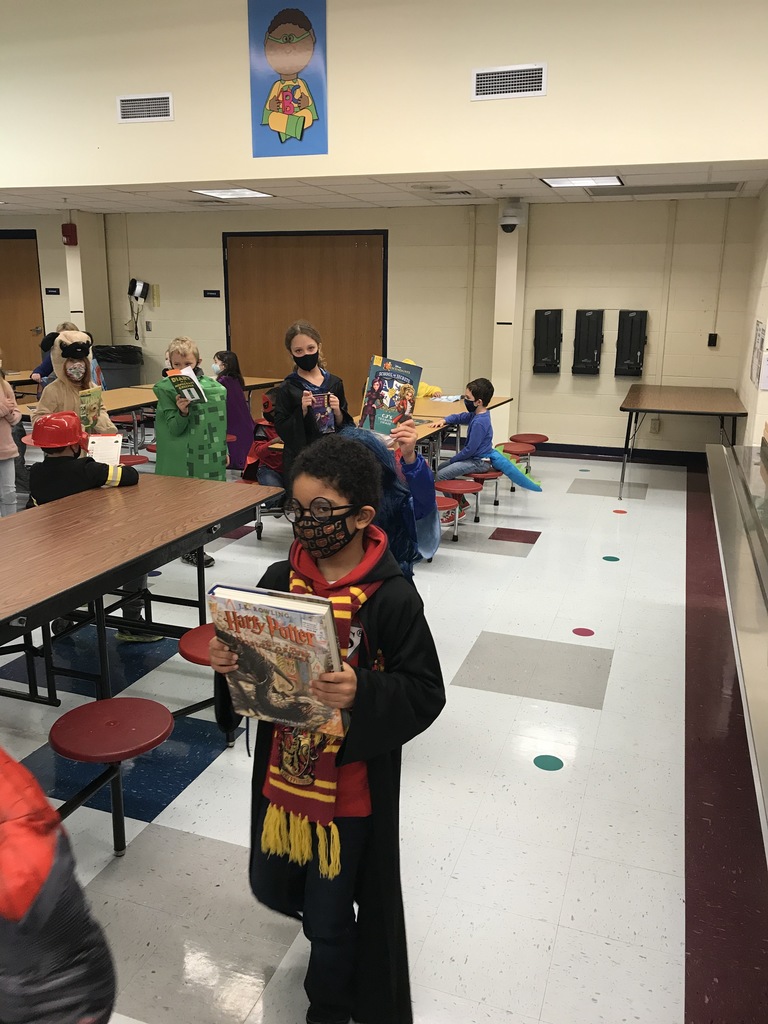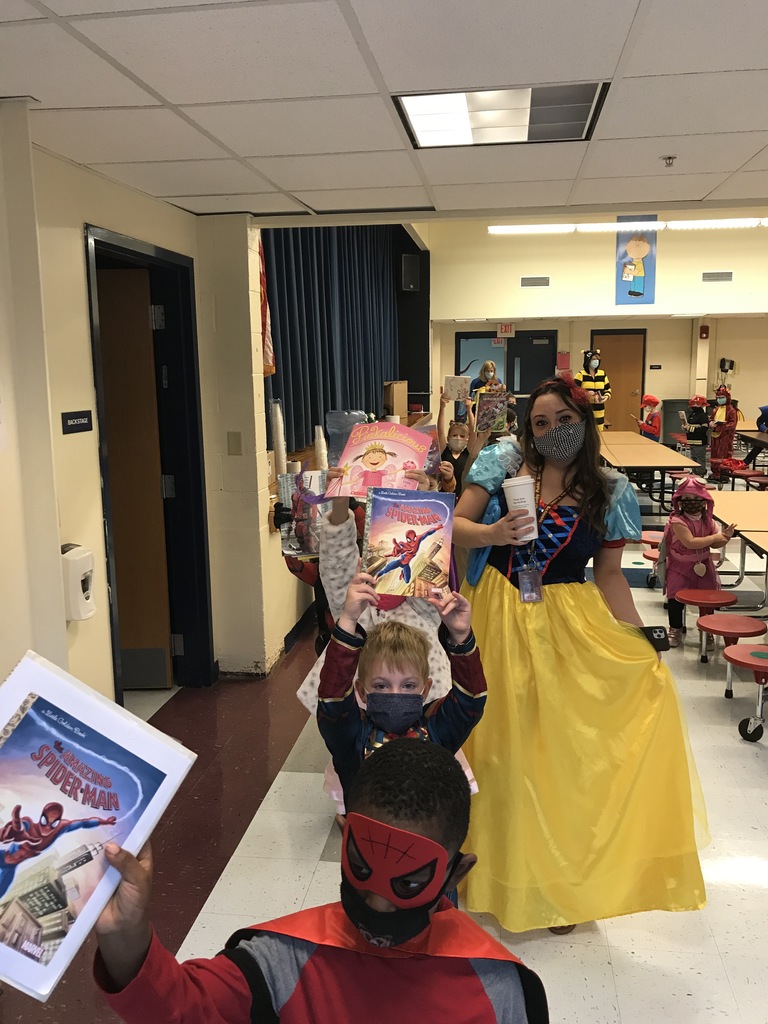 The rain did not dampen our Character Day Parade. The Distance Learners also shared their costumes with Mrs. Bava.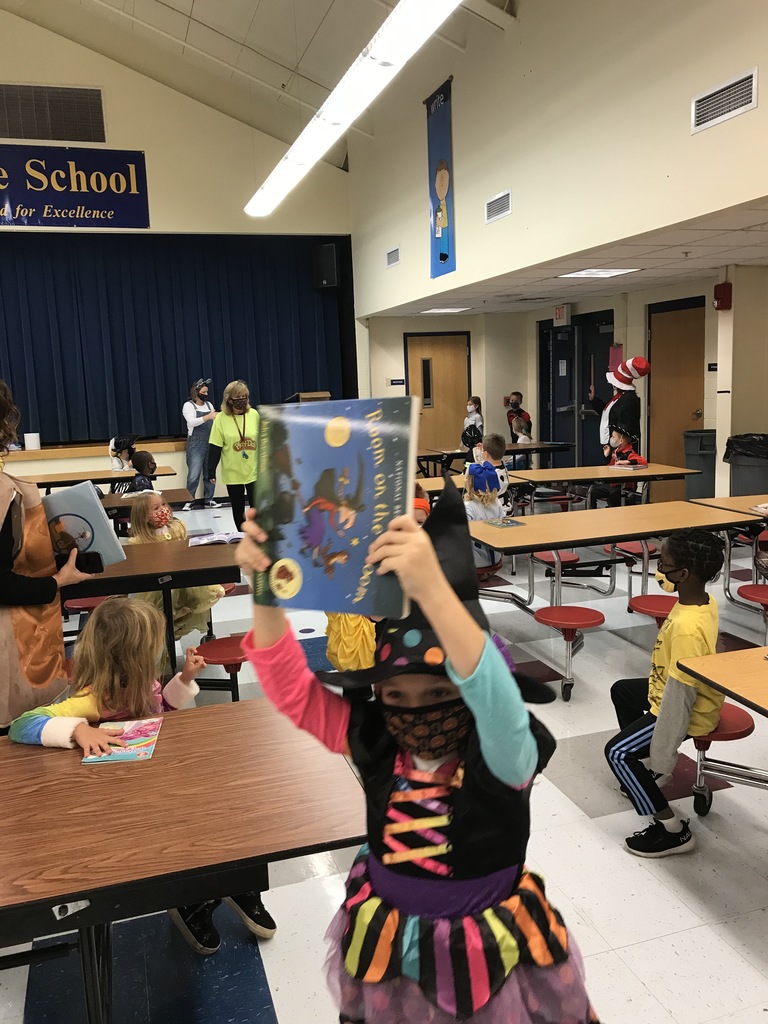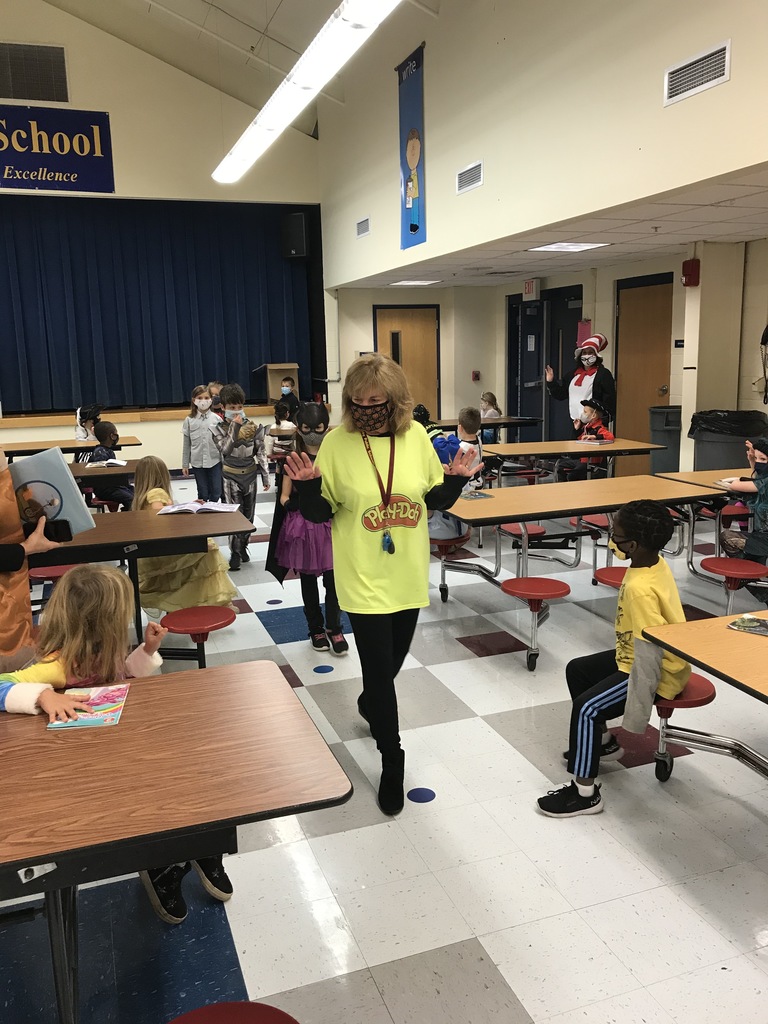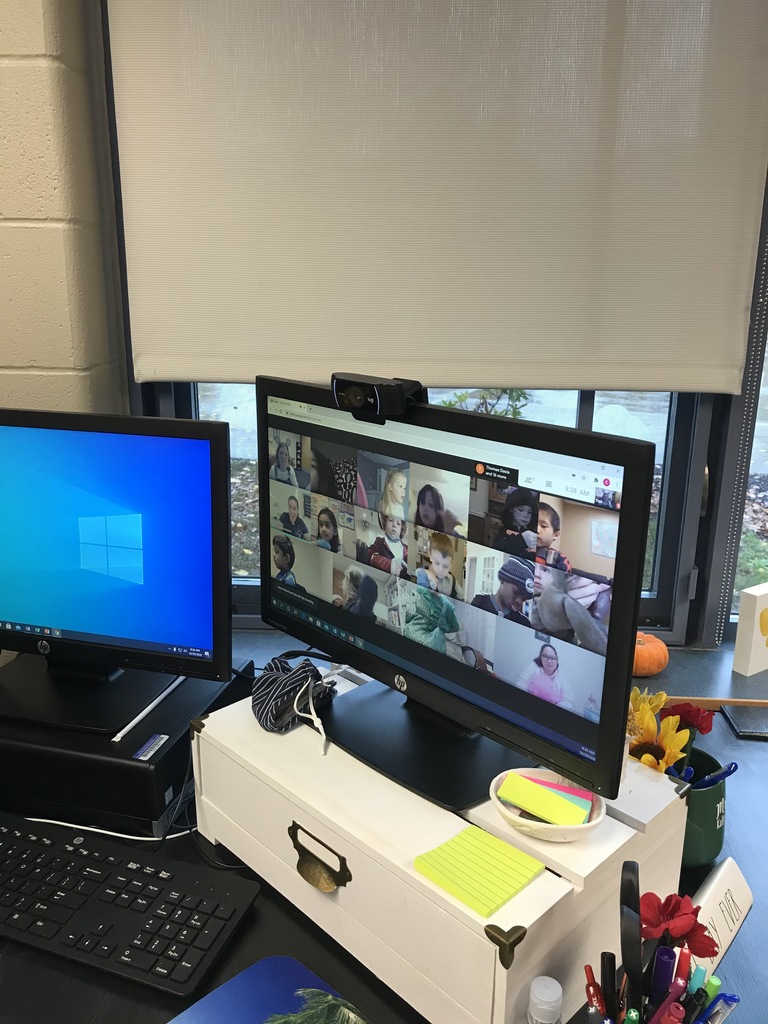 Mrs. Goldberg's class are scientists testing how much light can go through different objects.


Miss Ferreri's class is having a wonderFALL time celebrating the beautiful autumn weather. We have been loving getting the chance to buddy read outside! We are also celebrating bus safety week. Thank you to all the wonderful bus drivers for driving us safely to and from school!