Students in Mrs. Buckley's Grade 7 Science Class created their own hot air balloons and were able to make them fly! Ask a 7th grader why this happens! #GMMSinAction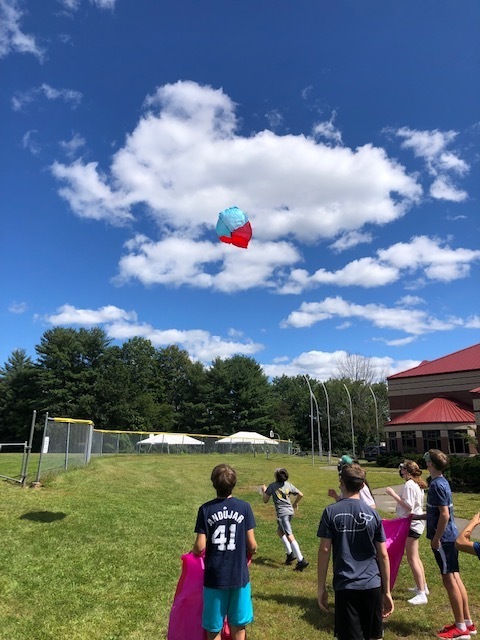 Building Symmetrical Robots with Legos in Mrs. Bryanton's Art class.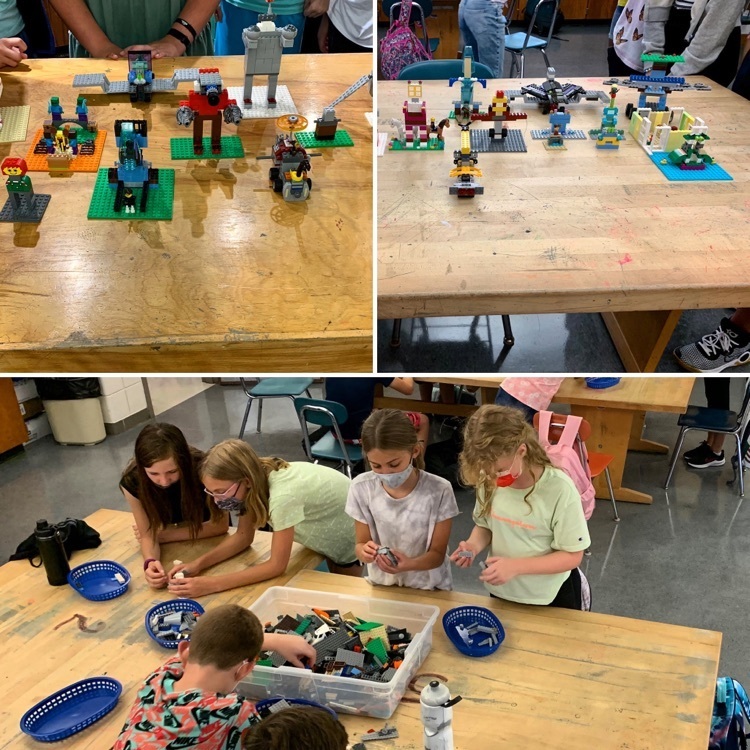 New Signage at GMMS!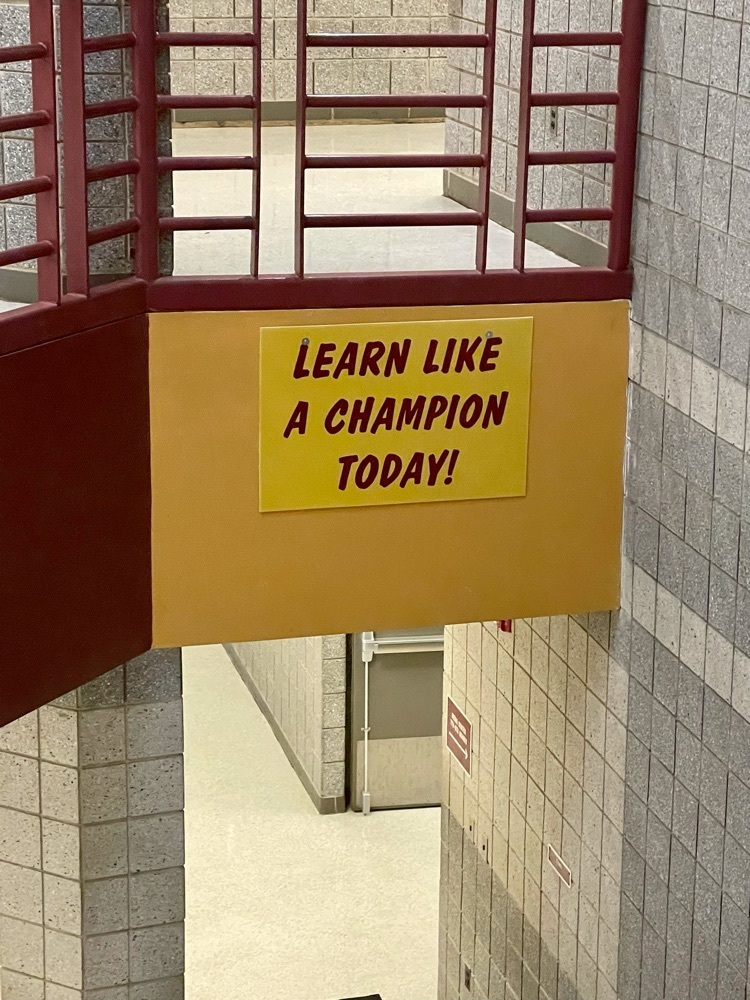 The GMMS Team 7 students enjoyed some fun and team building during AE!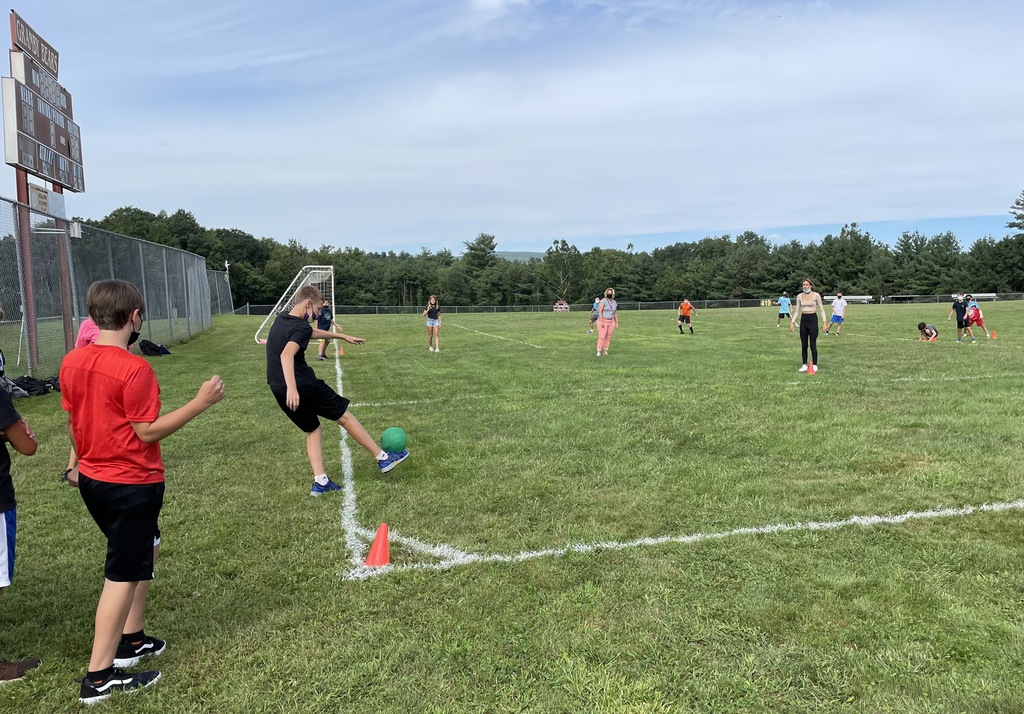 Mark your calendars that this Friday (9/3/21) is Picture Day at GMMS!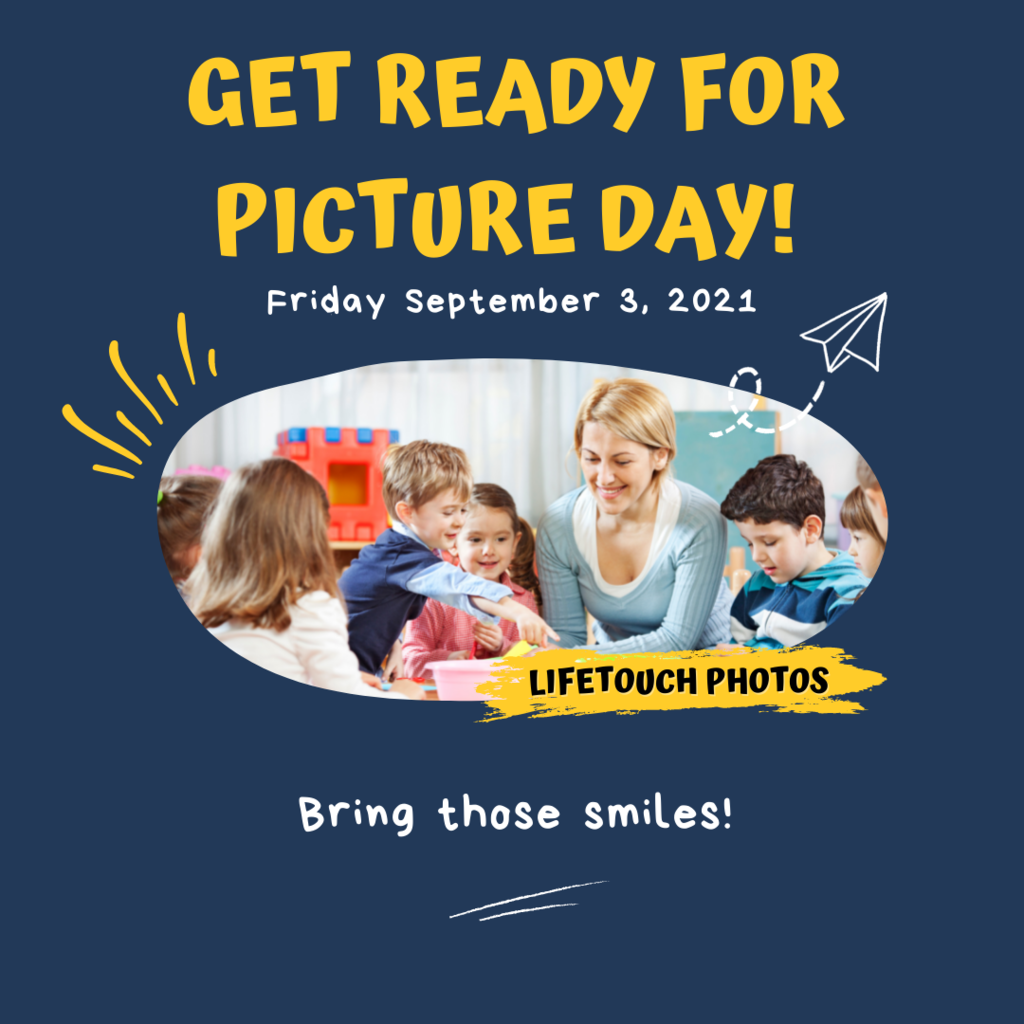 Friday August 27th will be another early release day for GMMS students. All students will be dismissed at 12:10 pm.

Welcome Back!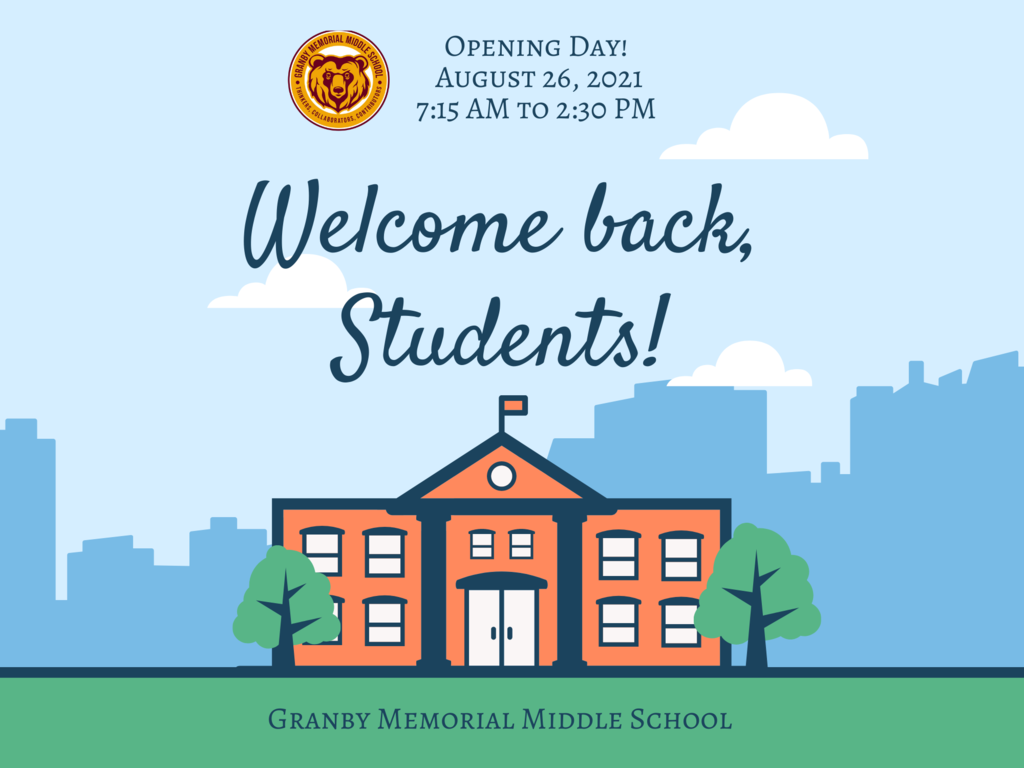 #GMMSBears Open Campus Event tomorrow morning!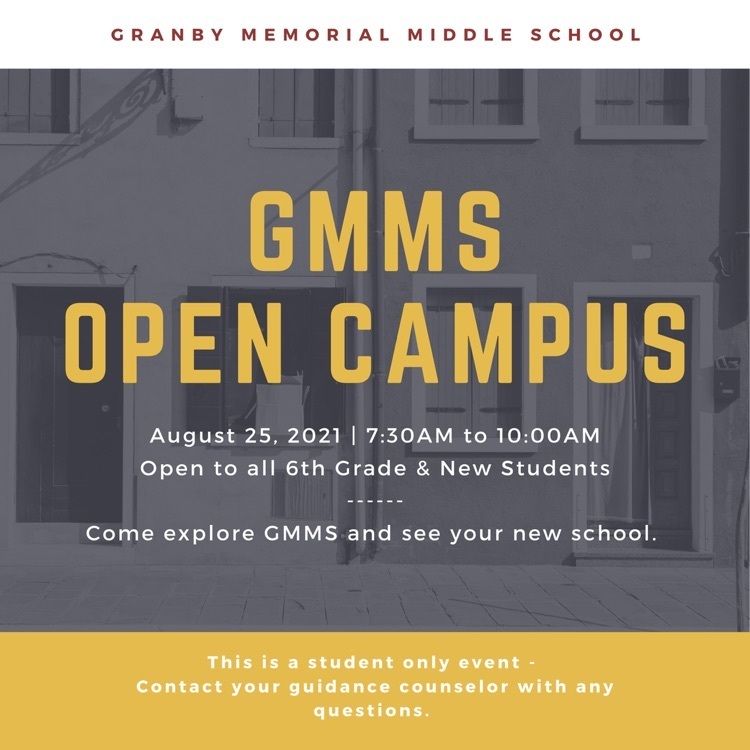 The student schedules are posted on PowerSchool!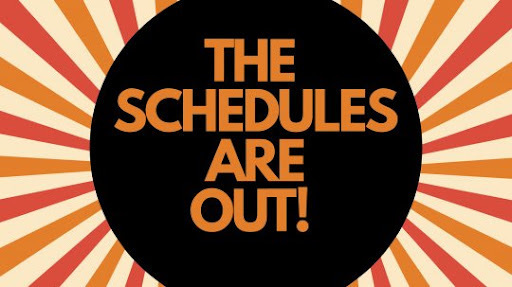 Happy Independence Day to all of the GMMS Family and friends! We can't wait to see you in 52 days!!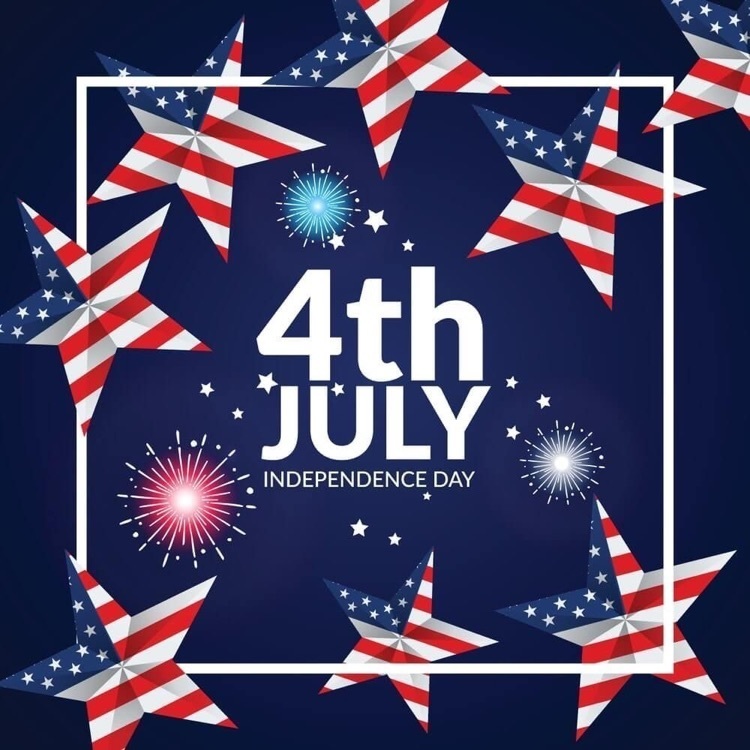 8th Graders (now high schoolers) Katie and Jordan spoke to all the GPS teachers at the end of the year convocation yesterday. Also, a big congratulations to the GMHS class of 2021! #GranbyBearProud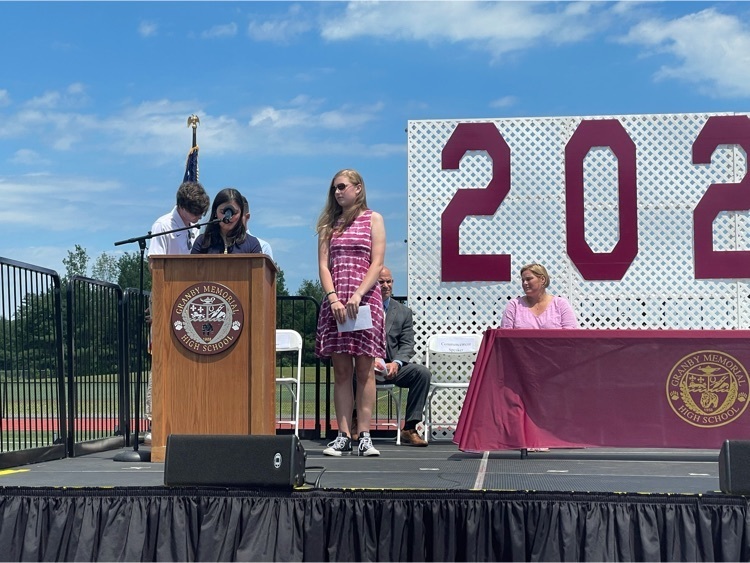 Congratulations to all of the GMMS students on an amazing year! Wishing our 8th graders the best in High school and we can not wait to meet our new 6th graders next year! Only 76 more days until opening day!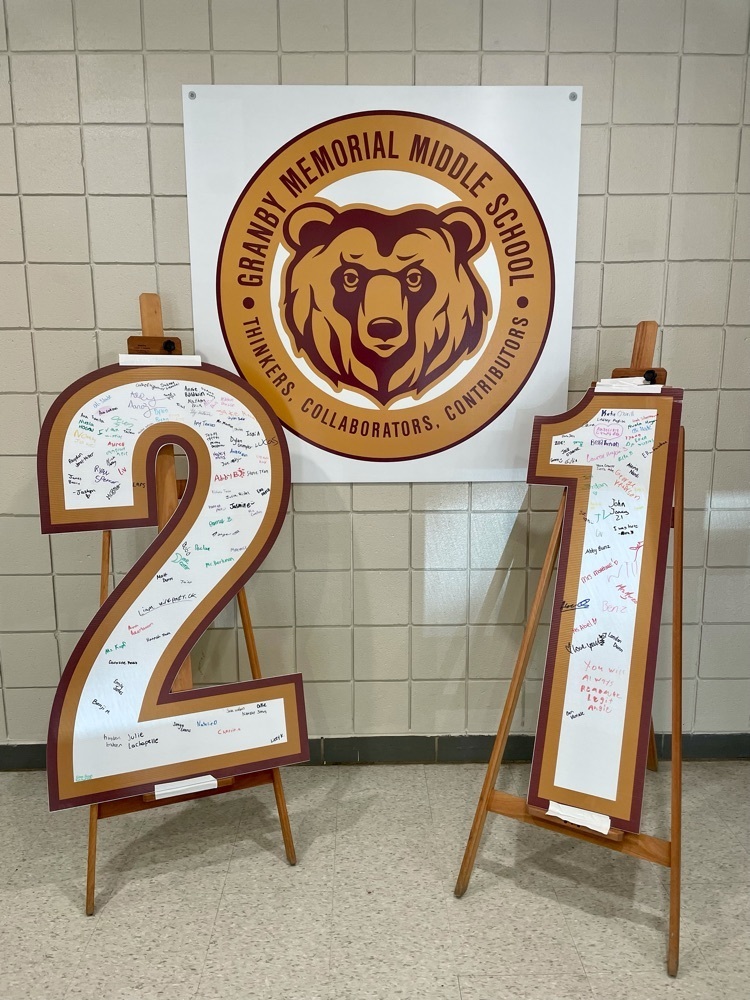 GMMS students had a blast during Activity Day yesterday! Huge thank you to Mr. Godin and team for putting the day together!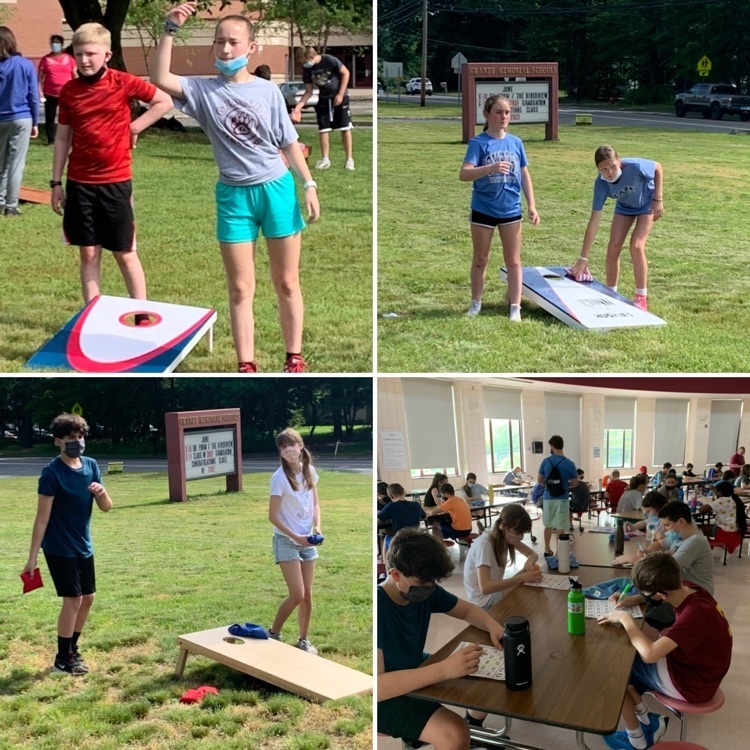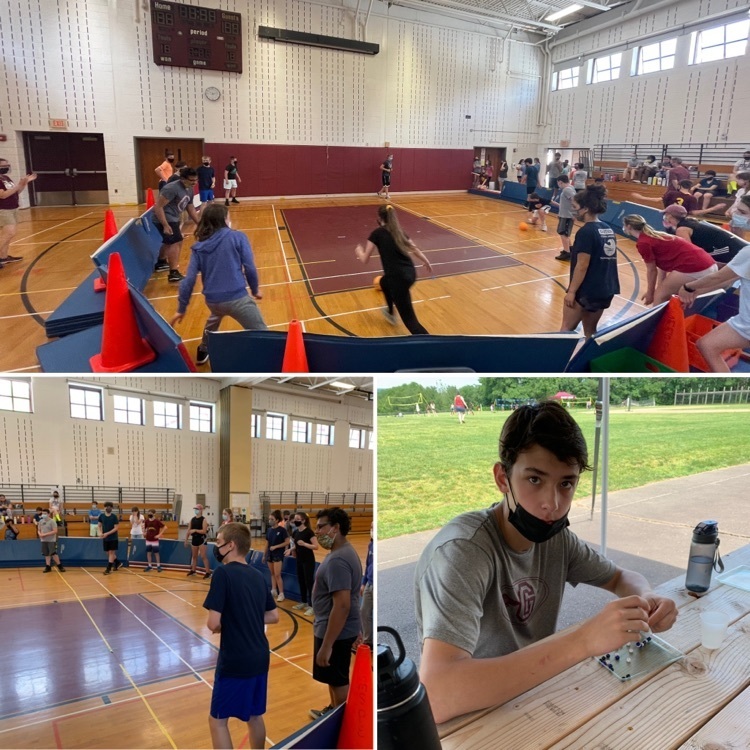 Good Evening Everyone, As you have heard by now, tomorrow will be a noon dismissal for all GMMS students. We will be following the Early Dismissal Schedule on page 2 in the following link:
https://docs.google.com/document/d/1QbBhHv1y7zgIwaP2VgBNkjjVsRsw3gJV1Gtj1kdfsPM/edit?usp=sharing
The 8th-grade promotion ceremony is scheduled for 6 pm. All 8th-grade students should be at the field and ready to go at 5:45 pm. We will record the ceremony and upload the recording to YouTube. There is no shade on the turf field, and the weather will likely still be warm at 6 pm, so please bring your water. Sincerely, Taylor Wrye


Dear 8th Grade Parents, On behalf of GMMS, we invite you to celebrate our 8th-grade students as they continue their educational journey into high school. The celebration will take place on Monday, June 7th at 6 pm at Turf Field #2 outside of Granby Memorial High School. We ask that all students are on the field by 5:45 so we can start promptly at 6:00 pm. All remote students are invited to join and attend in person if they are able. Chairs will be arranged to accommodate physical distancing and masks are required for ALL attendees at the celebration. We are very excited to come together to celebrate these wonderful students. I look forward to seeing you there! Taylor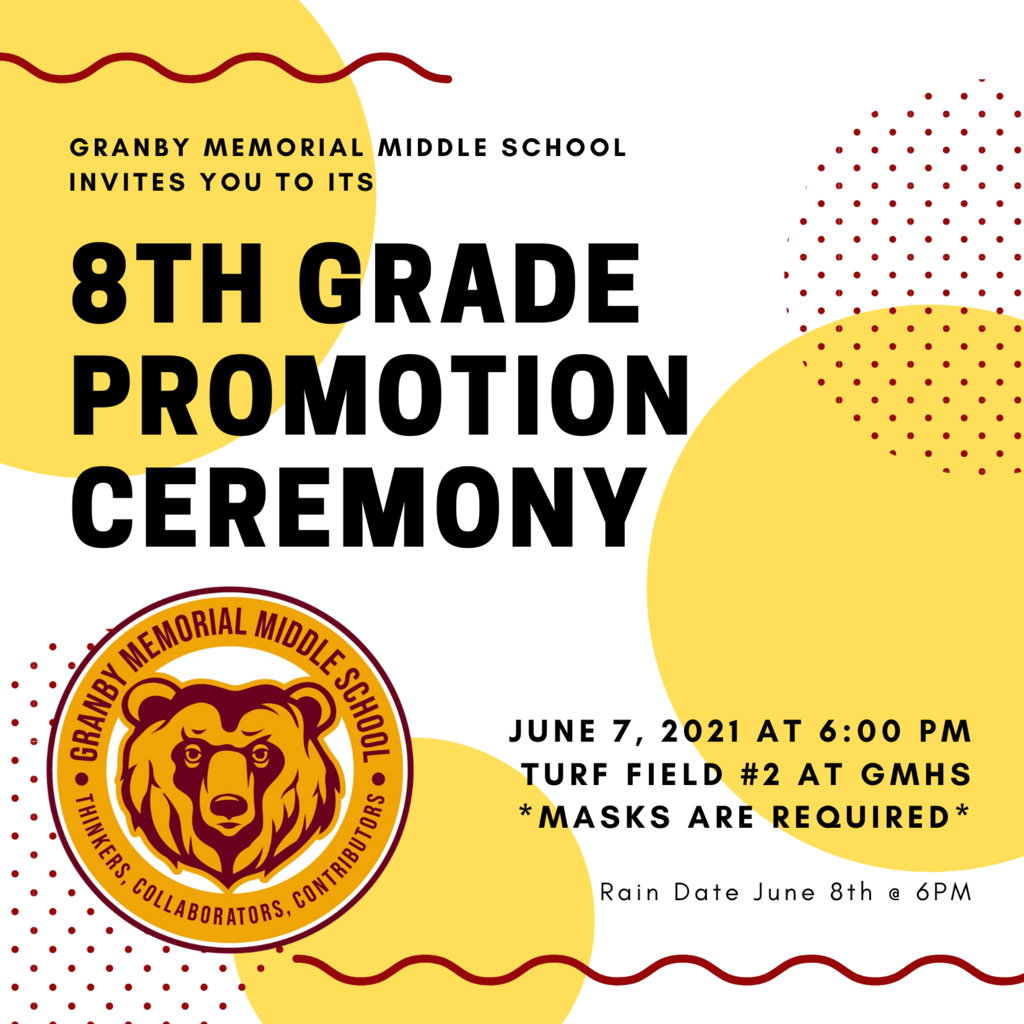 Today we honor of all the brave men and women who gave the ultimate sacrifice for our great nation.