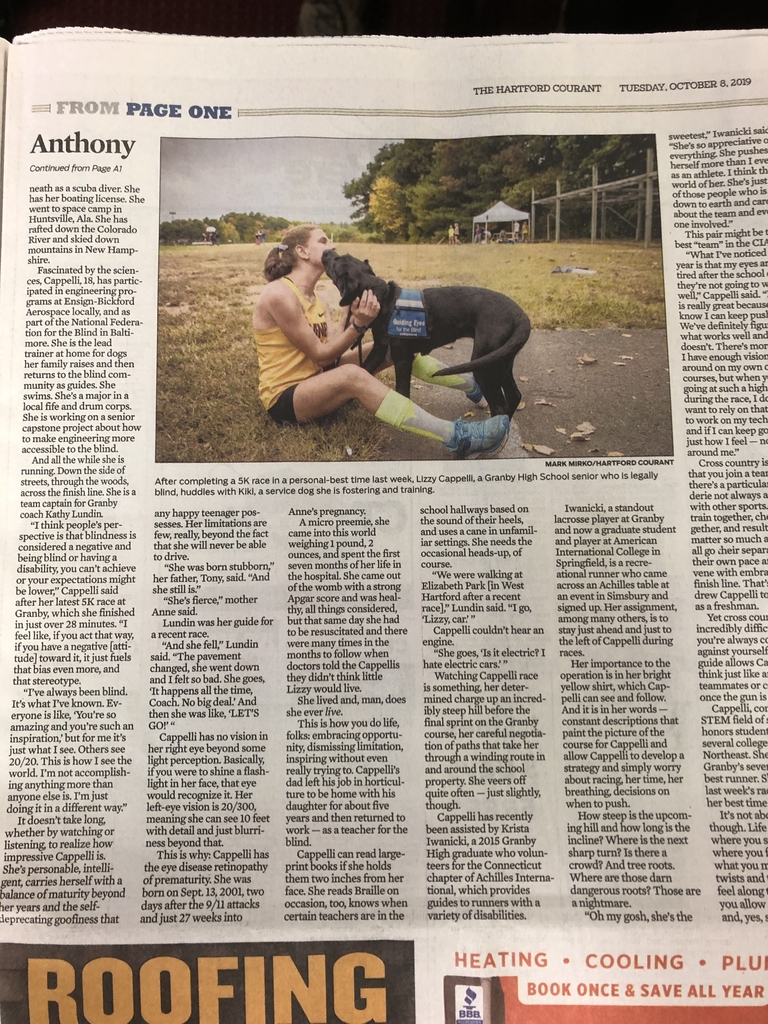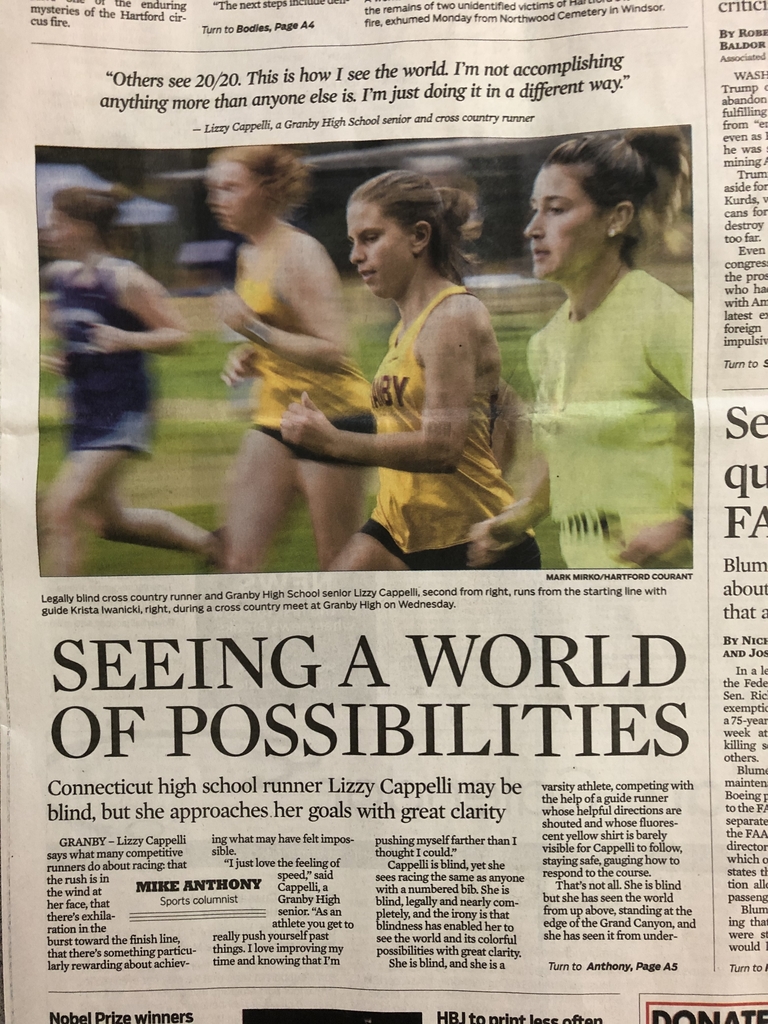 Also visiting this week....Sacred Heart University on Thursday, October 10th at 10AM!

Check out the upcoming college visits for this week!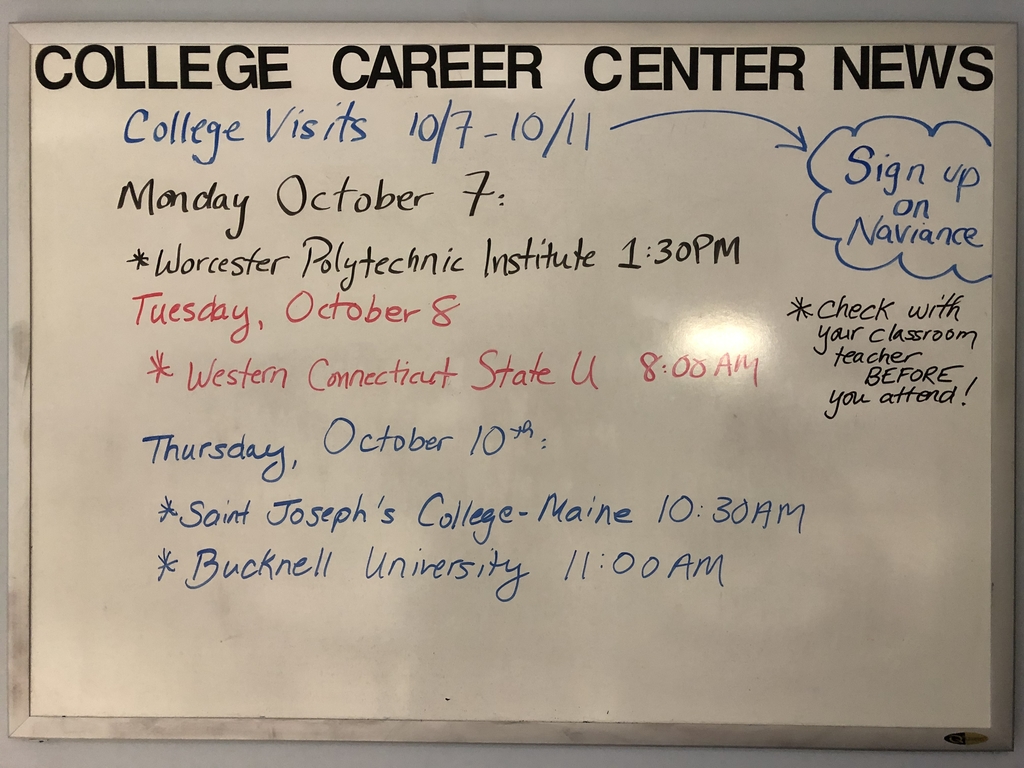 GMHS Financial Aid Night is Wednesday, October 2nd from 6:30pm to 8:30pm in the auditorium. The guest speaker is Kelly Ennis, CFP, Infinstrategies LLC. See you there!

Lots of colleges visiting in the College and Career Center this week! Check Naviance for the latest updates!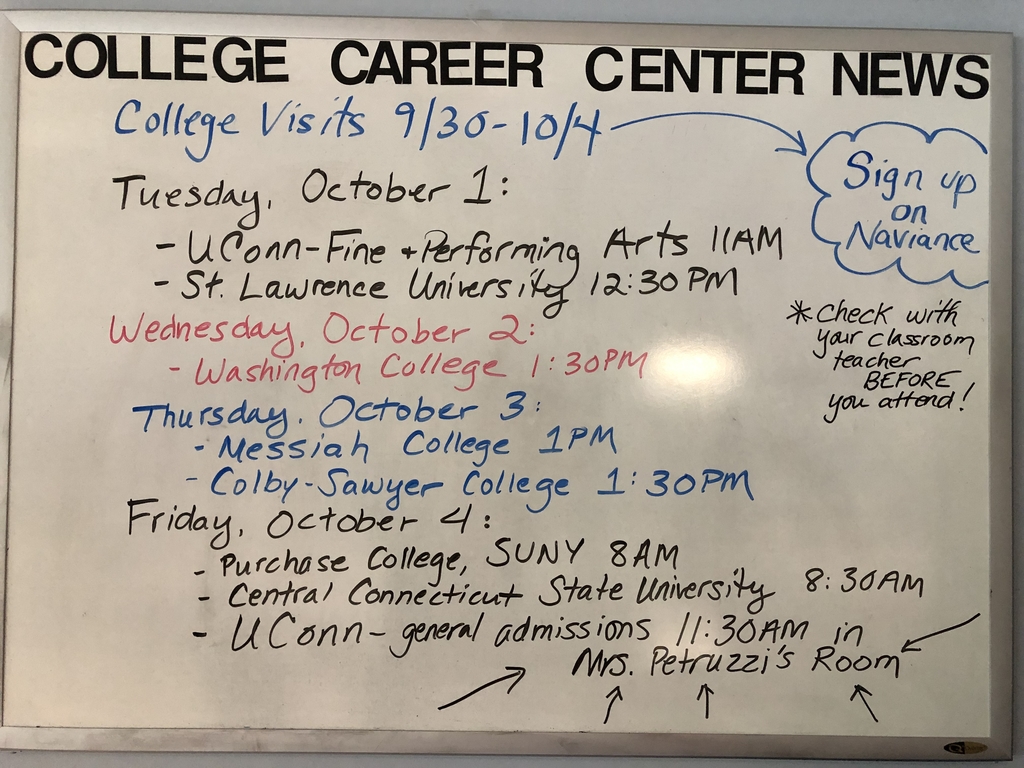 Beautiful day to conduct our evacuation drill!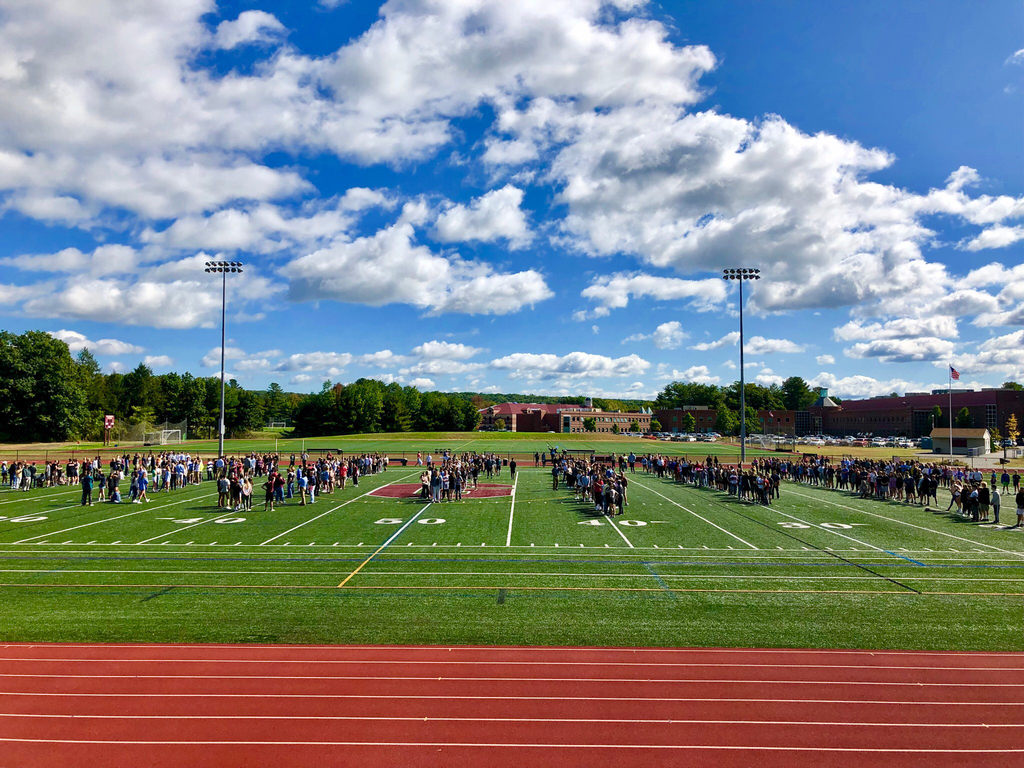 Mr. Dombrowski's Government classes host BOE Candidate Forum!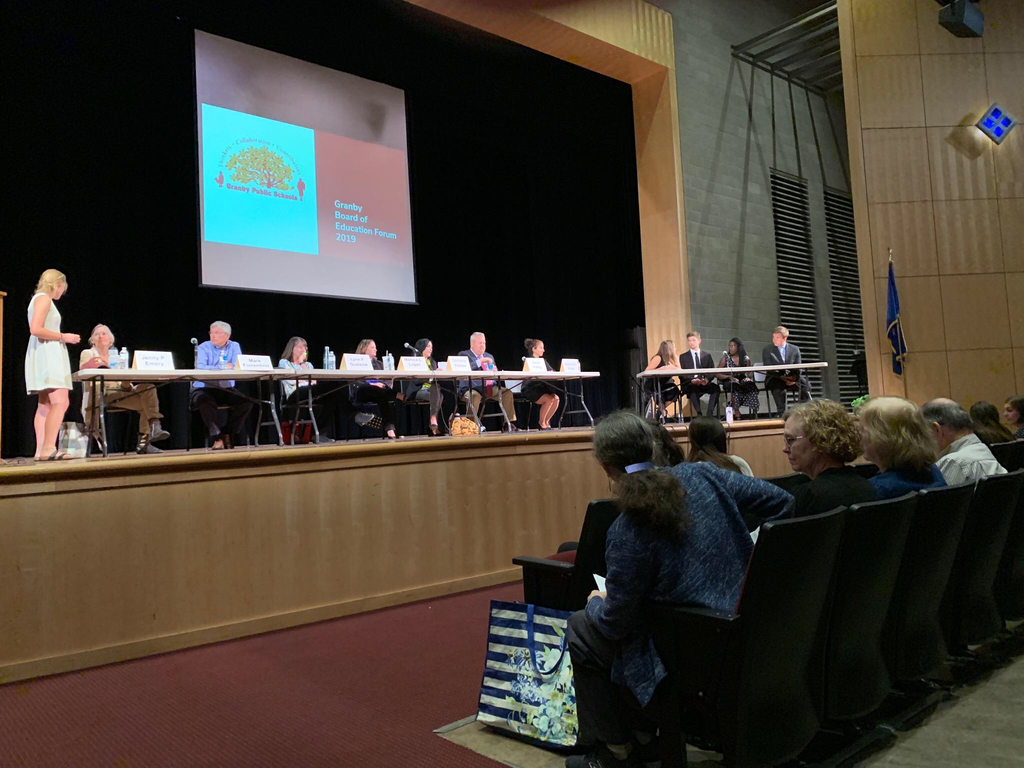 Wednesday, Sept. 25: The College of New Jersey, MA Maritime Academy and the University of New Haven will be visiting the College & Career Center!

We had Montclair State earlier and Saint Anselm is here right now; Endicott College and Syracuse University will be here later today! See Naviance for a complete list of upcoming college visits in the College & Career Center!
Join us tonight for the first meeting of the Better World Book Club! We will meet from 6:15-7:15 in the Media Center of GMHS, grades K-12 with an adult. We will discuss books and topics that concern our community.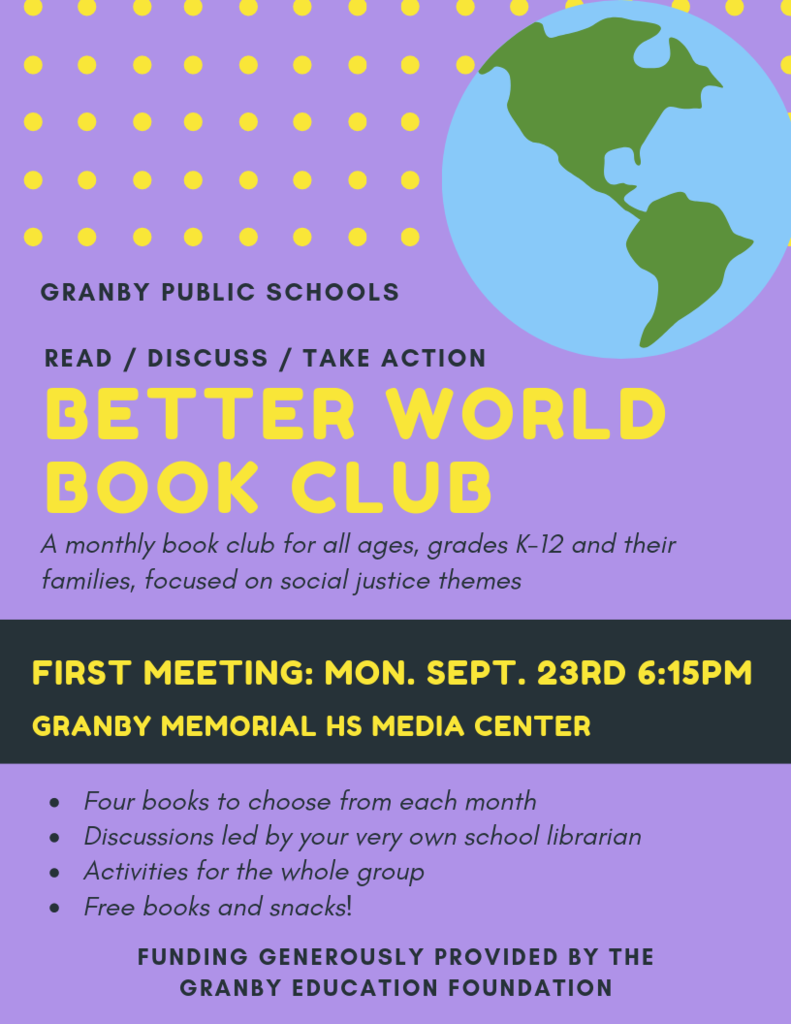 Granby Canton Co-op home opener! Go BEARS!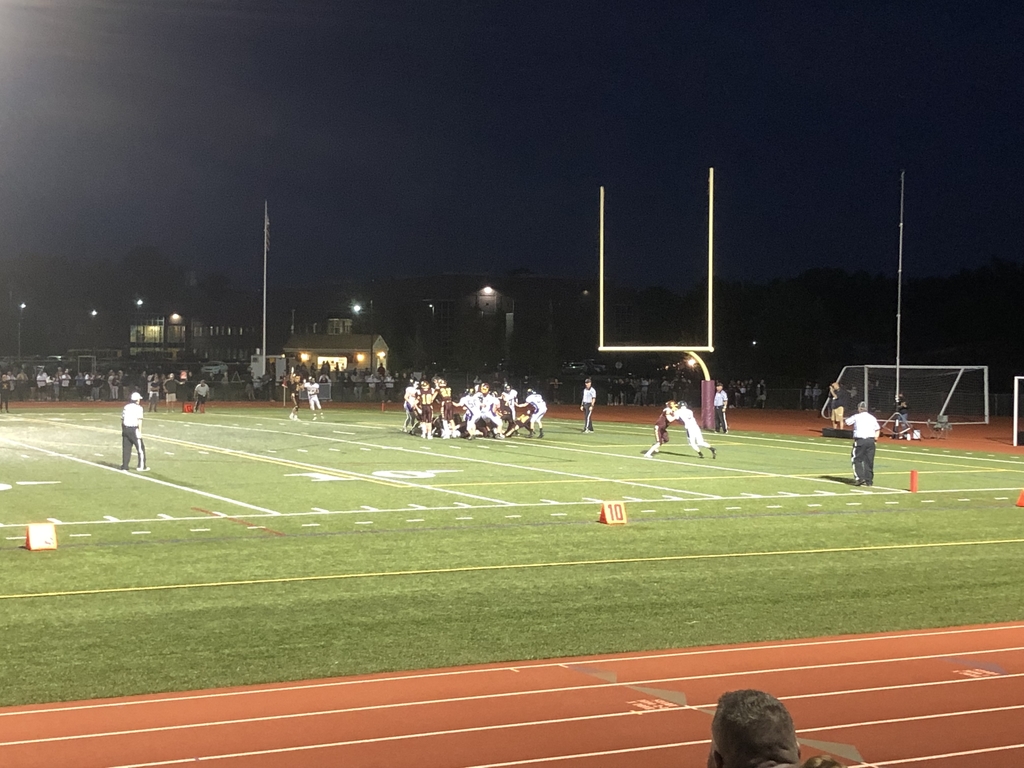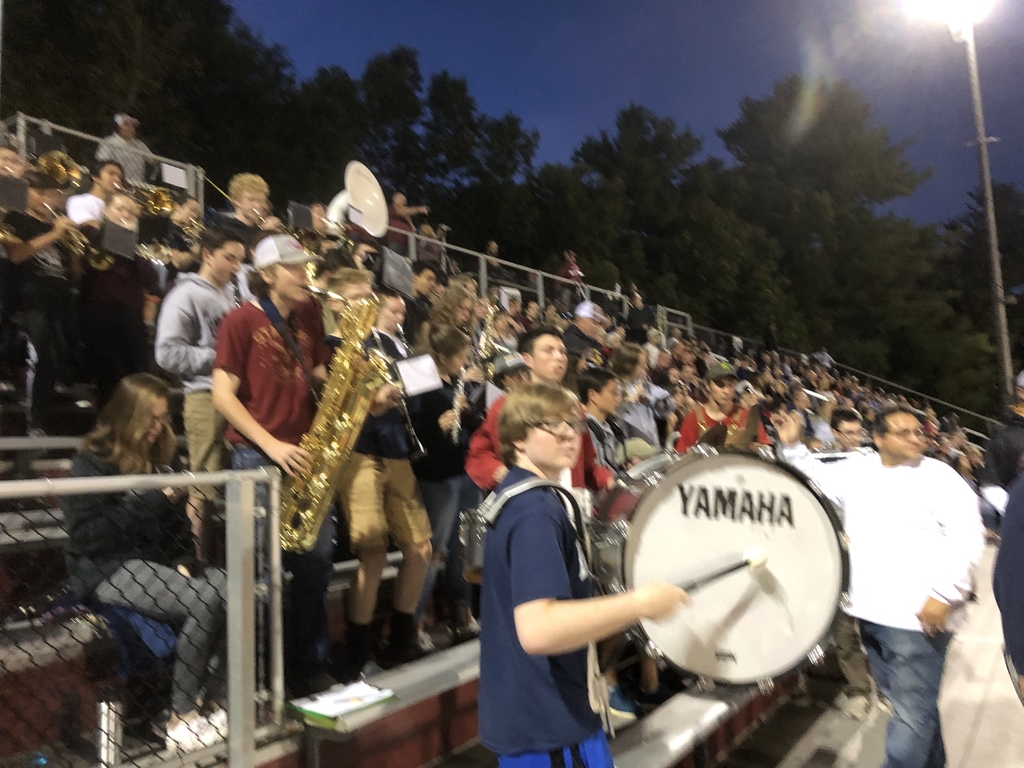 Lots of college visits on Tuesday, September 24th: Montclair State, Saint Anselm College, Endicott and Syracuse. Check Naviance for times and to sign up! Hope to see you there!

Marquis of Granby and GMHS Band "From the Top" rock first ever Teen Night at Celebrate Granby! Way to go GMHS musicians, and thanks to the organizers!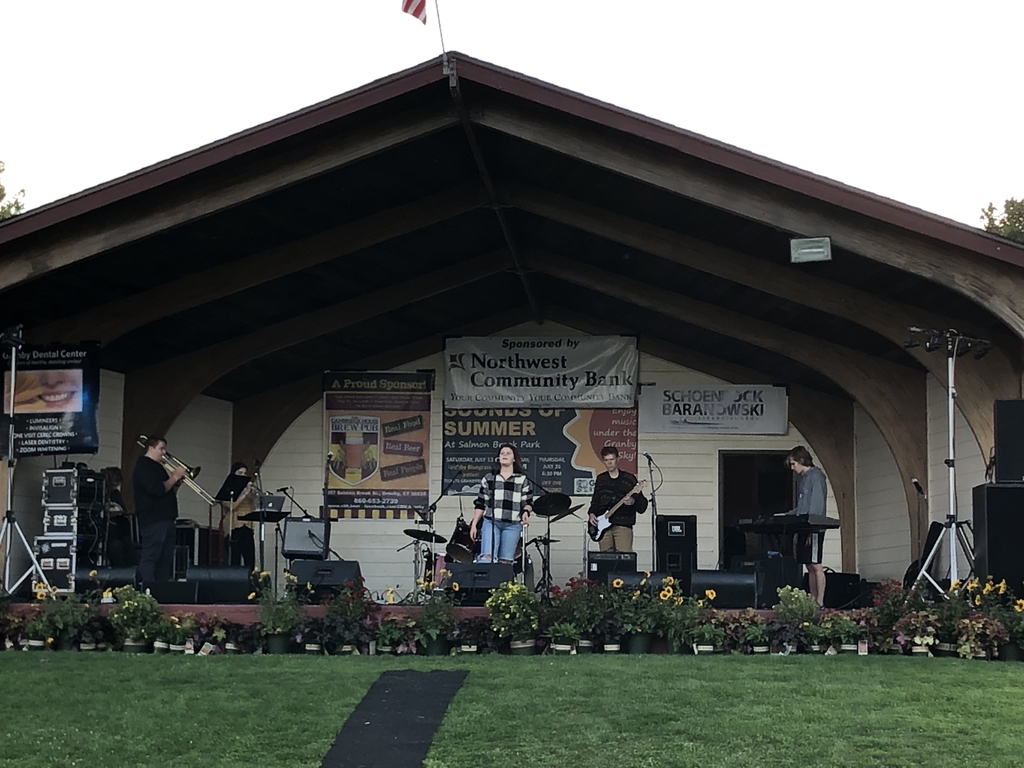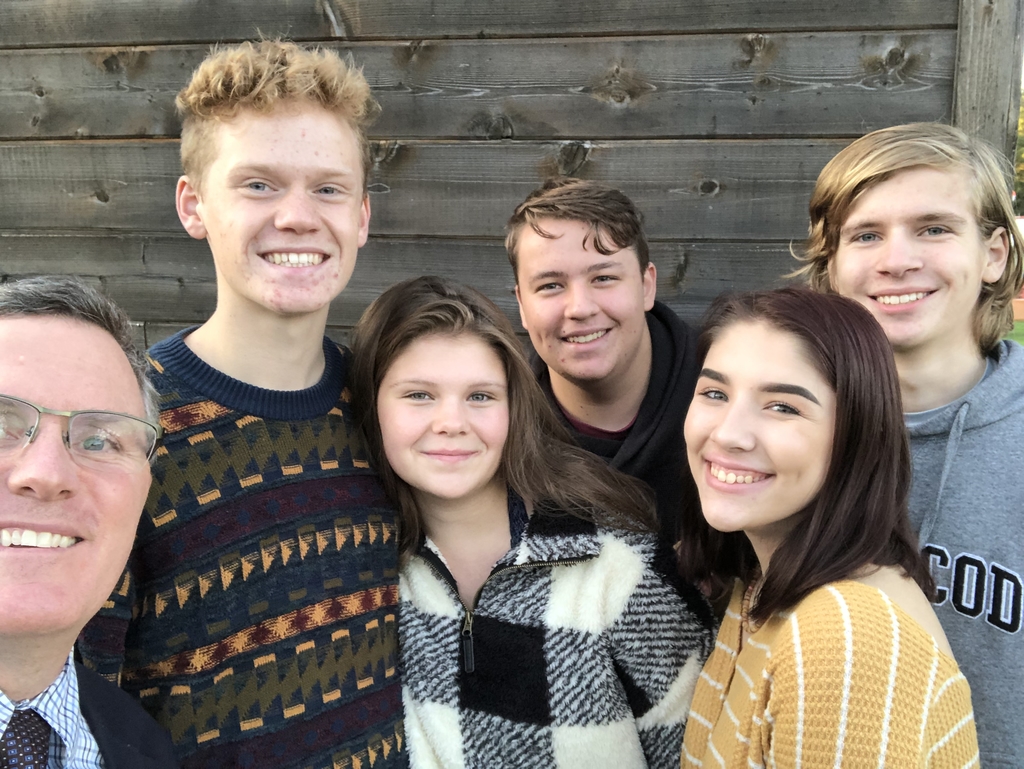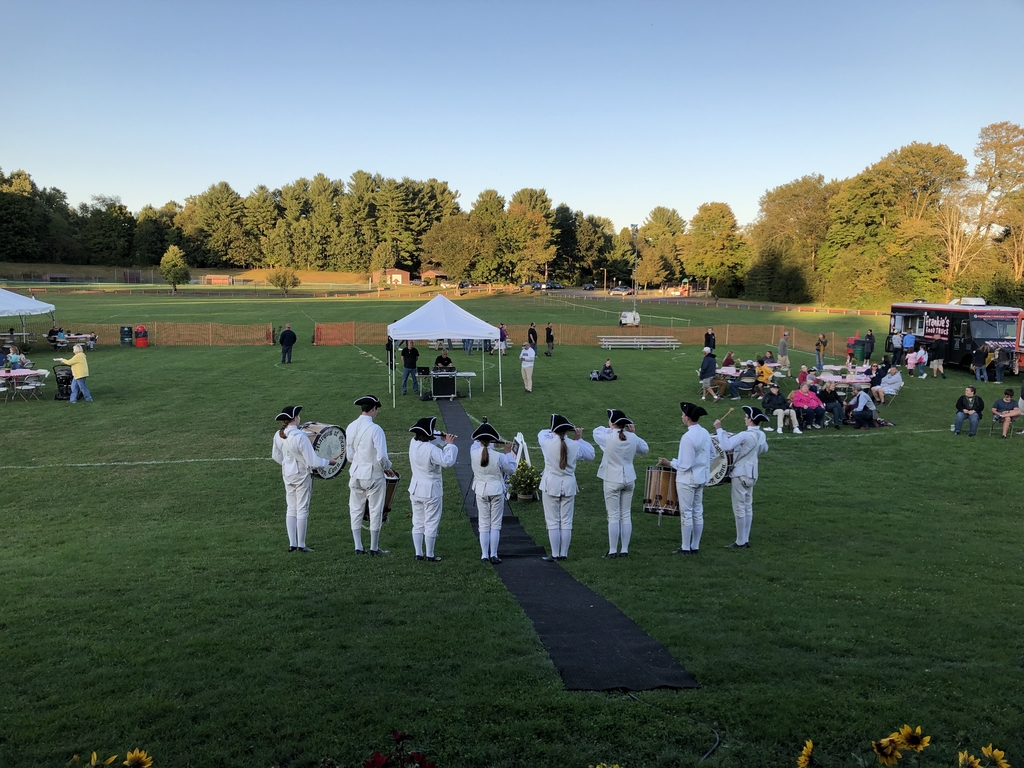 On Thursday, September 19, the following colleges will be visiting in the College & Career Center: University of Oregon, Fashion Institute of Design and Merchandising (Los Angeles) and Lesley University. Please check Naviance for times and join us if you are interested!

So many admissions reps are visiting the College & Career Center on Wednesday, 9/18! Learn more about Fisher, Wheaton (MA), Nichols, Lincoln Tech, USJ, Muhlenberg and University of Rochester! Check Naviance for times, updates, and to register!

Tuesday, 9/17 will be busy in the College & Career Center, with visits from Columbia College, Castleton, Bay Path and Merrimack! Interested students are encouraged to attend! Check with classroom teachers before stopping by.

Congratulations to Autumn Munsell and Camden Robertson, who were selected as two out of only five state finalists to read their own original poetry at this summer's prestigious Sunken Garden Festival!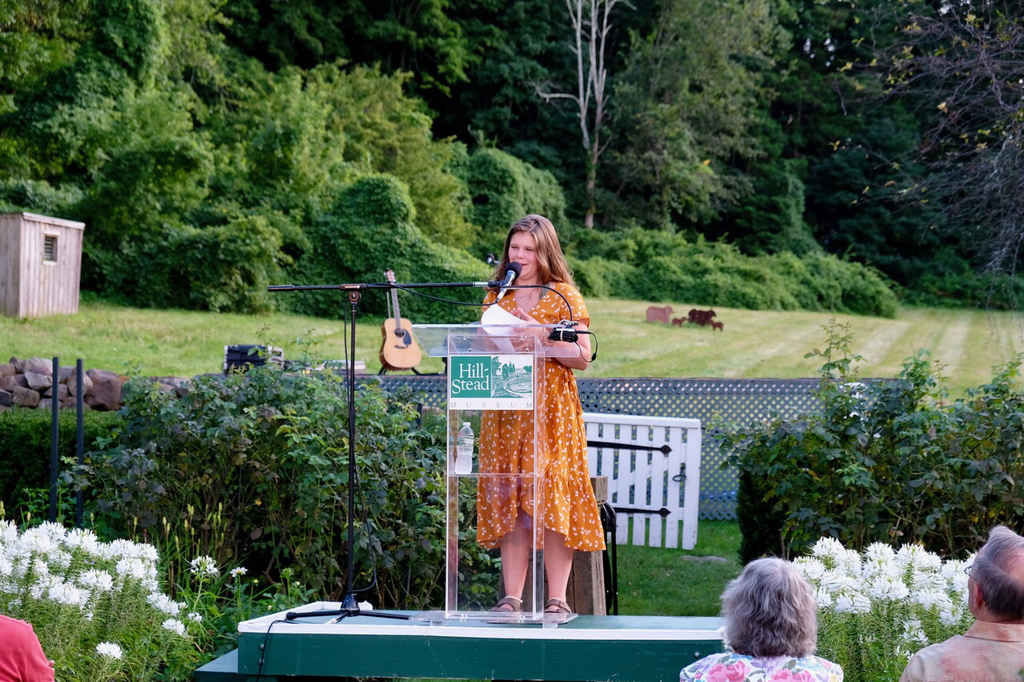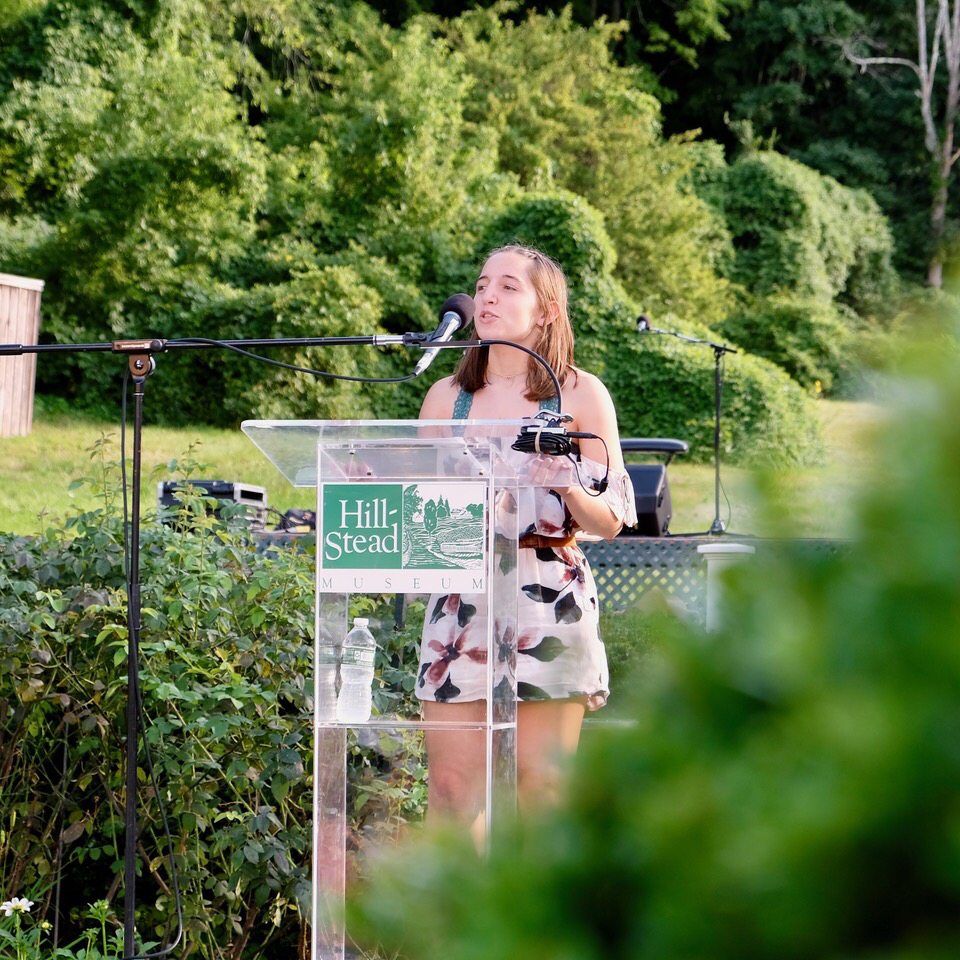 Volleyball home opener vs Canton 5:30 pm! Go Bears!!!!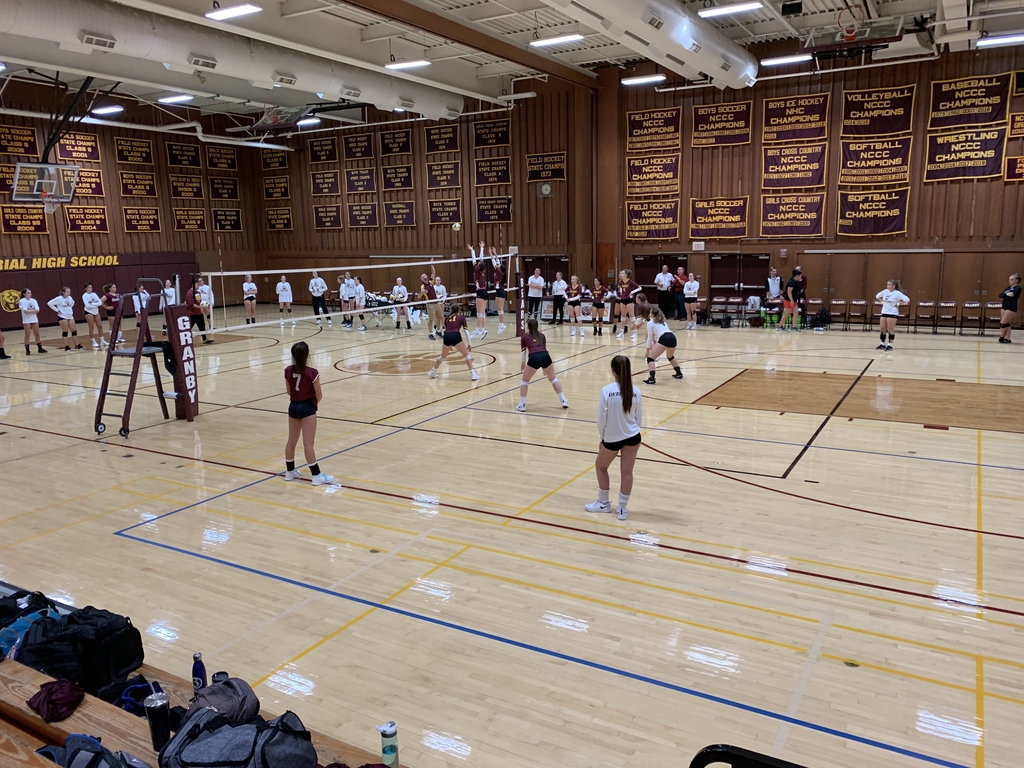 The George Washington University, Fitchburg State, Monmouth U, Springfield College and U of Bridgeport all visiting in the CCC on Monday September 16!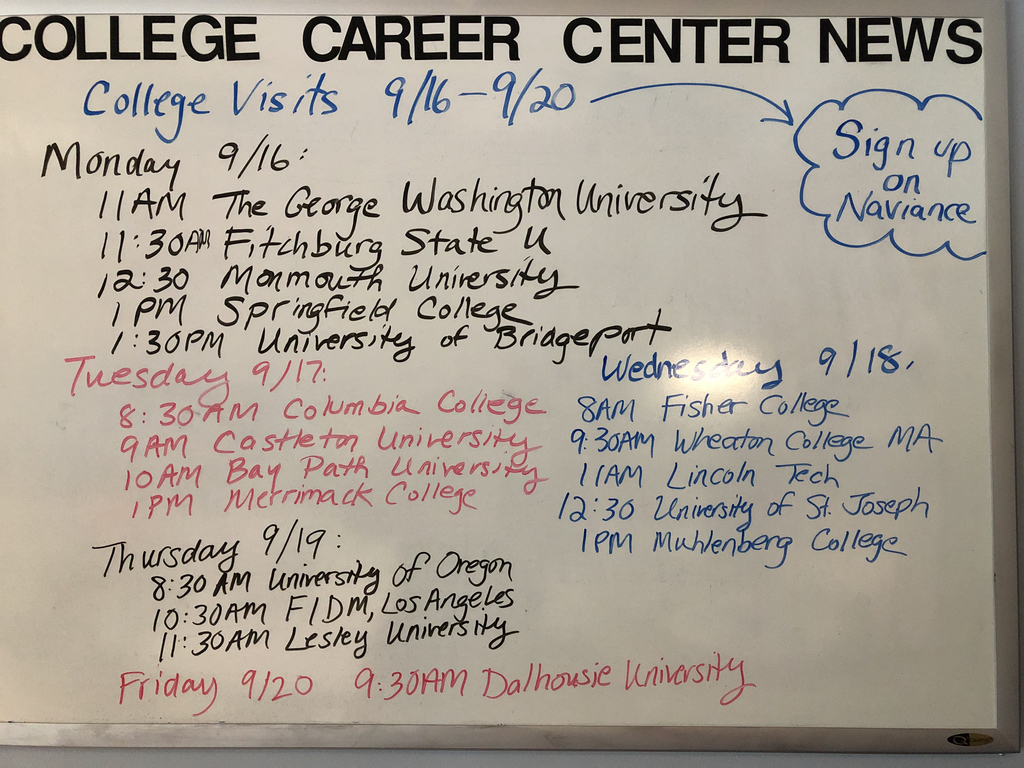 Girls soccer home opener vs Stafford! Go Bears!!!